Sponsor: Winn Development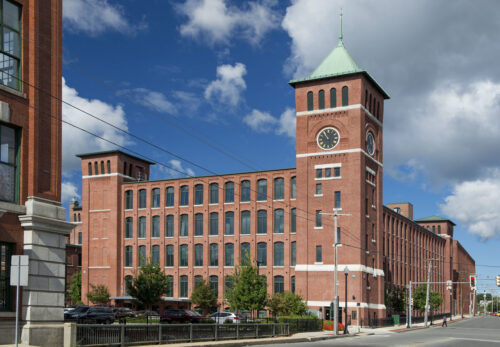 Loan Approved: March 25, 2014
---
MHP committed $1.4 million in first mortgage financing to help Winn Development construct 62 units of affordable rental housing in Lawrence.
TYPE: Adaptive reuse
WHERE: 550 Broadway, Lawrence.
WHAT: Adaptive reuse of the Malden Mills complex into 137 affordable. First phase of 75 mixed-income apartments was completed in 2012. Second phase of 62 mixed-income apartments completed in 2015.
AFFORDABILITY: All units affordable at 60 percent AMI, with some units affordable at 30 percent AMI.
MHP FINANCING: $1.45 million in fixed-rate financing for Phase 1 and $1.4 million for Phase 2.
RENTAL INFORMATION: WinnResidential Management LLC, 617-742-4500.
NEWS RELEASE: https://www.mhp.net/news/2015/...