Sponsor: Brookline Housing Authority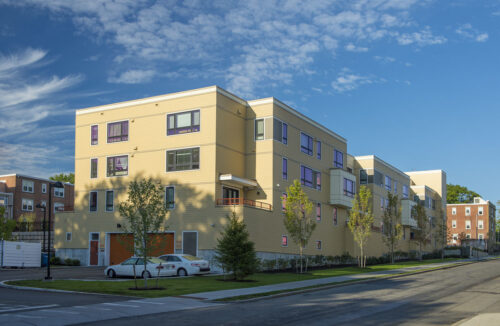 Loan Approved: November 19, 2013
---
MHP committed over $1.4 million in financing to help the Brookline Housing Authority create 32 affordable rental units in Brookline.
TYPE: New construction.
WHERE: 86 Dummer Street, Brookline.
WHAT: The new construction of 32 rental units in one building.
AFFORDABILITY: All units affordable at 60 percent AMI.
MHP FINANCING: A permanent first mortgage of $1,084,500 and a HomeFunders second mortgage of $400,000.
RENTAL INFORMATION: Brookline Housing Authority, 617-277-2022.
NEWS RELEASE: https://www.mhp.net/news/2016/...