Posted on August 24, 2023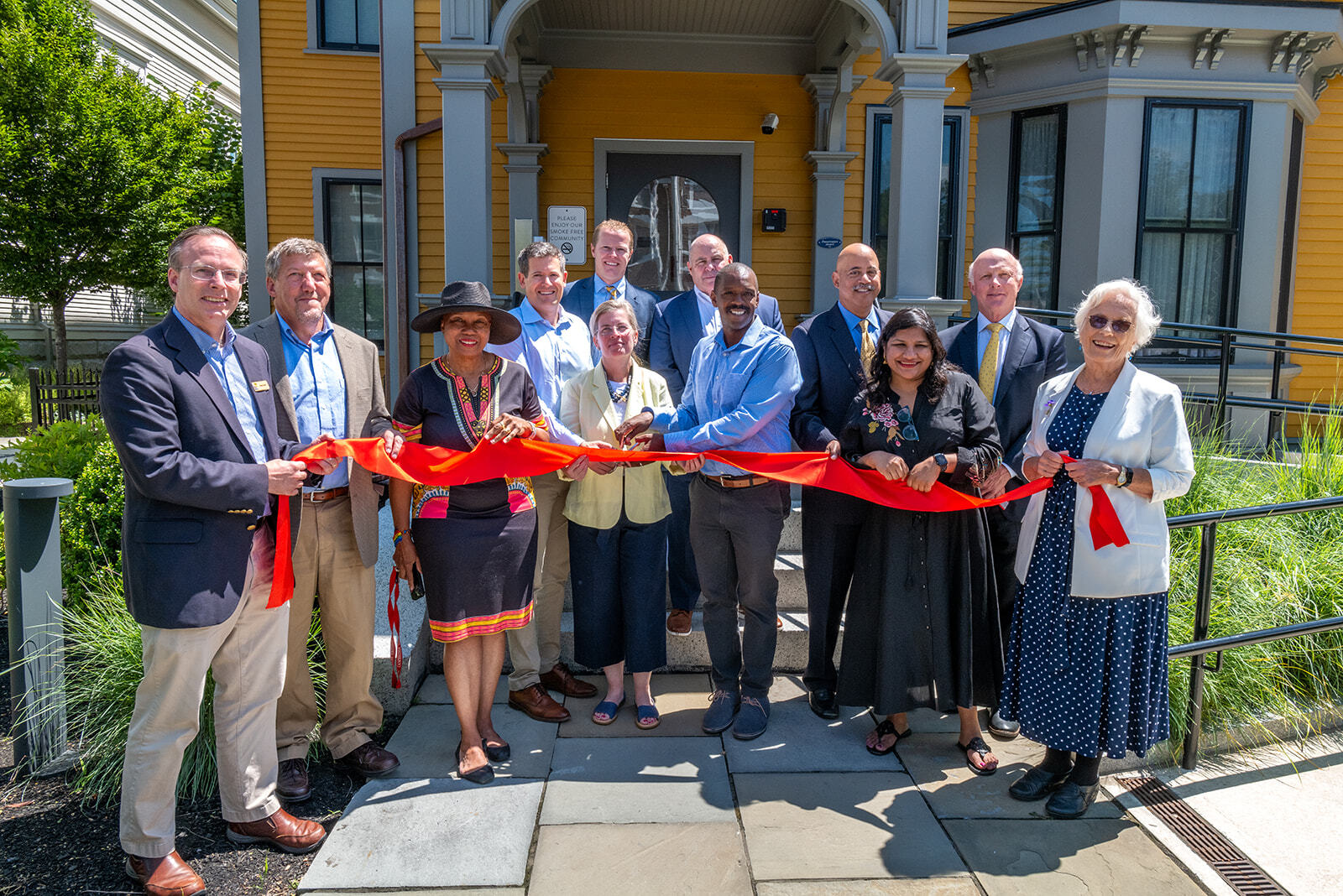 CAMBRIDGE --- It was a celebration of thoughtful development at the grand opening of a new affordable housing complex in Cambridge's bustling Porter Square neighborhood on August 1, 2023.
The transit-oriented Frost Terrace Apartments are 100 percent affordable. The 40-unit development, seven years in the making, includes one-, two- and three-bedroom units and one studio apartment.
The complex consists of three historical houses—built in the 1800s—each containing four apartments and a modern addition containing an additional 28 units. In order to fit the new construction, the main house was moved 15 feet west toward Massachusetts Avenue and 8 feet north.
MHP has provided $5.2 million in permanent financing. At the ribbon cutting, MHP Executive Director Clark Ziegler congratulated all who collaborated on the development.
"MHP is proud to finance this 100 percent affordable development in the heart of Porter Square. Frost Terrace is as beautiful as it is welcomed by those seeking affordable housing options in Cambridge. We congratulate Capstone Communities and Hope Real estate for their hard work and creative vision to make this wonderful development a reality."
"I really want to acknowledge the collaboration. All that behind-the-scenes work, all the hard-working individuals that made this happen, thank you," said Cambridge Mayor Sumbul Siddiqui. "I grew up in the Ridge Towers and the Roosevelt Towers and that experience really has driven my passion for ensuring every single person in Cambridge has that chance not just to survive, but to truly thrive in our city."
Frost Terrace also features private outdoor green space, a community room, electric vehicle chargers, a laundry room and on-site management.
The sustainable design includes re-used existing buildings and materials, wood structure and finishes, energy recovery ventilation, efficient, electric-driven heat-pump systems and highly insulated envelopes.
The development responds to the extreme demand for and limited supply of affordable housing in the city, where the cost of living is high and the percentage of low- and middle-income households is decreasing.
For more information contact MHP Communication Manager Lisa Braxton at Lbraxton@mhp.net or at (857) 301-1526.