Posted on May 18, 2022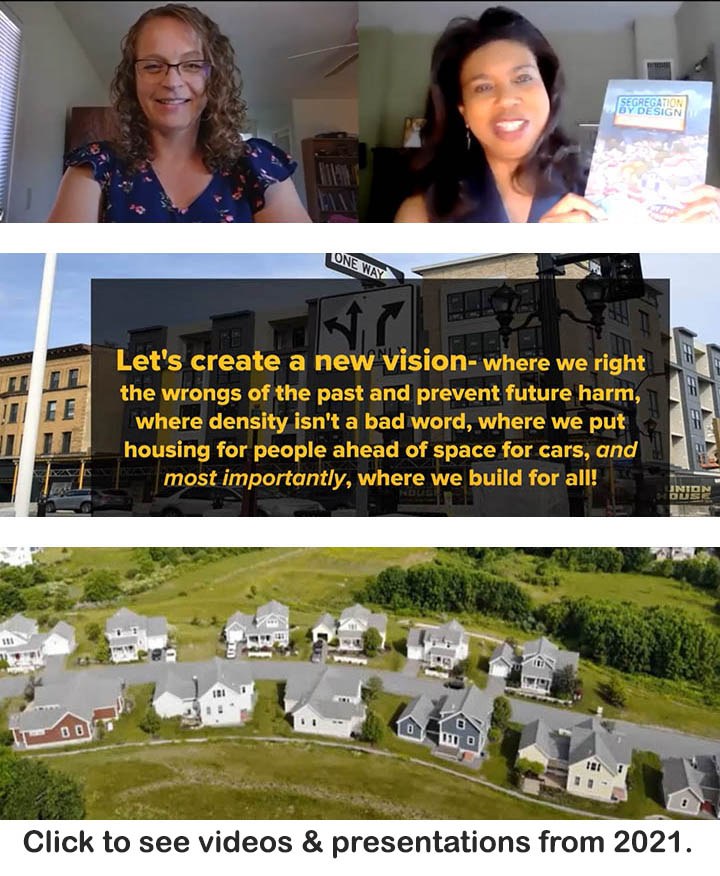 Due to rising COVID-19 levels, the Massachusetts Housing Partnership (MHP) has decided that both days of its 2022 Housing Institute will now be virtual only.

Originally scheduled as a virtual event on Tuesday, June 7 and an in-person or streaming event on Wednesday, June 8, MHP decided this week to eliminate the in-person option for the second day. Both June 7 and June 8 will now be held online.
"We were really looking forward to having one of our sessions in-person but we have reluctantly decided it would be safer to hold both sessions virtually," said Laura Shufelt, MHP's Director of Community Assistance. "Despite this disappointment, we are excited about the program we are putting together and are looking forward to holding another informative, interactive Housing Institute."
New density tool to be unveiled
Now in its 15th year, the theme of this year's event is "Complete Neighborhoods: It all starts with home." The Institute will focus on creating affordable housing that is closer to transit and our daily needs, and how sound housing policies can help the Commonwealth address a range of related issues such as the economy, equity, public health, climate and transportation.
In addition, MHP's Center for Housing Data (CHD) will be unveiling a new tool that will use a statewide database to estimate residential units and lot-level residential density for every parcel in the Commonwealth. This tool promises to be especially useful in helping communities visualize how to comply with the state's new zoning requirement for MBTA communities, and for any community looking to build more housing near downtowns and peoples' daily needs.
Full agenda now available
For more information about session and speakers, check out the full agenda. There is no cost to attend. Refunds will be issued to those who previously registered to attend the in-person event.
Before the Housing Institute, attendees will be provided with all presentation materials so they can share these resources in their communities. So sign up early to make sure you receive the materials. Click on the links below to register.
Certification, Institute replay & more
Planners who are members of the American Planning Association (AICP) can earn 6.25 Certification Maintenance (CM) credits for the Housing Institute. More information on AICP's CM program can be found at www.planning.org/cm.
If you've never been to a Housing Institute, check out materials and videos from last year's event and an interview with keynote speaker Dr. Jessica Trounstine, author of the book "Segregation by Design: Local Politics and Inequality in American Cities."
For more information, contact MHP's Emma McGurren at emcgurren@mhp.net or 857-317-8517.
Related news
Housing Institute to resume Housing Hero awards; meet past winners