Posted on October 28, 2022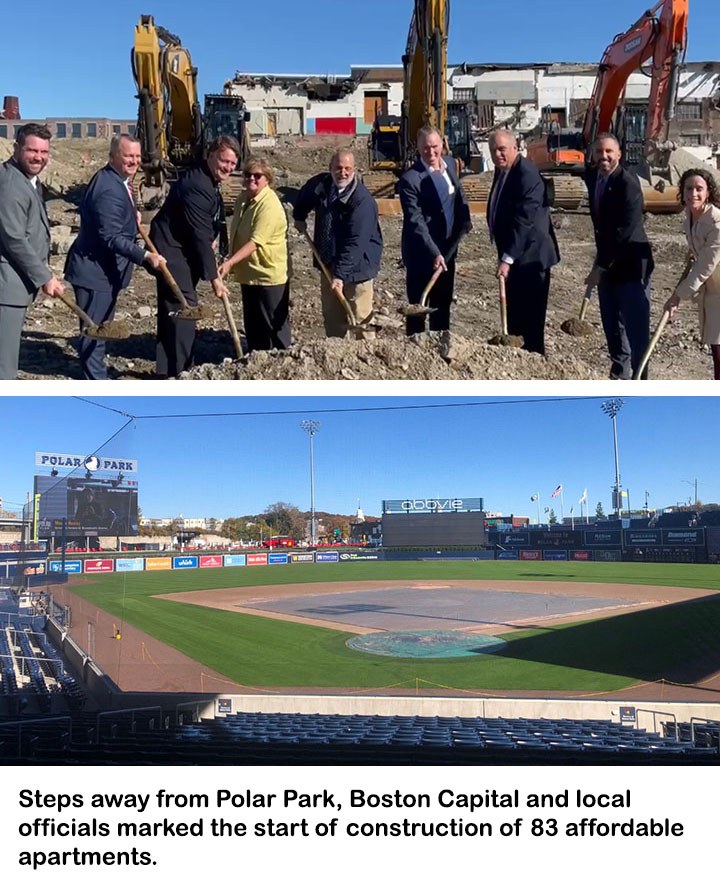 WORCESTER --- Using its bank-funded loan pool, the Massachusetts Housing Partnership (MHP) has committed $7.1 million in permanent loans to support the redevelopment of the former Table Talk Pie factory site into 83 affordable apartments.

The loan commitment is being made to Boston Capital, a longtime owner and developer of multifamily housing. Boston Capital will build a seven-story building that will feature 16 one-, 38 two- and 5 3-bedroom apartments affordable to households at or below 60 percent of area median income, which in Worcester is $53,040 for a household of two.
The development is located near Kelley Square at 120 Washington Street in the city's Canal District, which has seen a significant amount of revitalization activity, most notably the construction of the Polar Park minor league baseball stadium. The new housing will be within 1/2 mile of the commuter rail.
MHP's loans are part of a financing package that includes tax-exempt bonds using 4 percent low-income housing tax credits for 59 of the units, and 9 percent low-income housing tax credits for 24 units. Public and private lenders involved in this financing include the state Department of Housing and Community Development, MassDevelopment, MassHousing, the City of Worcester, Eastern Bank and Rockland Trust.
In addition to the housing, Boston Capital will also oversee the re-creation of Spruce Street, a former public way that was eliminated when Table Talk moved into its new production headquarters on nearby Garnder Street. A $1.2 million grant from the state's MassWorks program will help fund this part of the redevelopment.
A groundbreaking ceremony was held on Oct. 27. Speakers included Mayor Joseph Petty, acting City Manager Eric Batista, District 2 Councilor Candy Mero-Carlson and Worcester Regional Chamber of Commerce CEO Tim Murray. Managing Director Rich Mazzochi represented Boston Capital.
For more information about this development and MHP's financing options, contact Director of Business Development Nancy McCafferty by email or at 857-317-8556.
Related stories
MHP offers incentives for features that promote healthy housing
MHP loan helps Lawrence non-profit revive downtown block
Acton dedicates new senior housing to local leader
Financing takes shape on 6 loans, 2 with interesting histories