Posted on June 30, 2022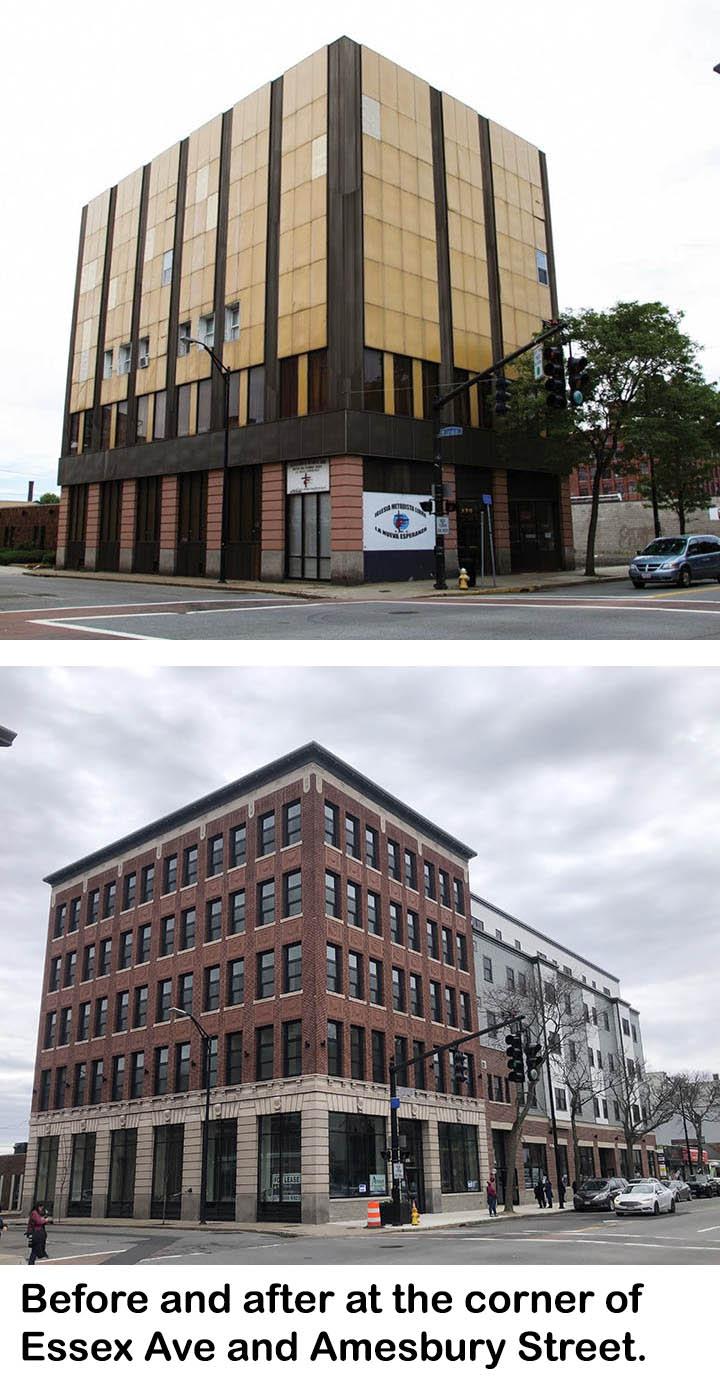 LAWRENCE --- If you're driving through downtown Lawrence these days, you may notice that a vacant lot and an abandoned building have been replaced by an attractive mixed-use building with ground-floor commercial space and 39 affordable apartments.
It is called Essex Street Apartments. Developed by the Greater Lawrence Community Action Council (GLCAC), it consists of one rehabilitated brick five-story building with an attached new five-story building on the vacant lot. Together, the two sites now feature ground-floor commercial space and 14 one-, 20 two- and 5 three-bedroom apartments on the upper four floors. All affordable at or below 60 percent of area median income and 12 are for households at or below 30 percent of area median income.
"We all know how difficult it is to achieve economic stability when you don't have affordable housing," said GLCAC Executive Director Evelyn Friedman, who previously held top housing leadership roles at for the state, the City of Boston and at Nuestra Comunidad, a Boston-based nonprofit. "We know because we are dealing with people every day who are homeless or paying more than 50 percent of their income for rent so they can't afford food, school supplies and other things. This housing is for these people."
Essex Street Apartments was financed primarily with federal and state low-income housing tax credits awarded by the state Department of Housing and Community Development (DHCD). Additional funding was provided by DHCD and the City of Lawrence. Santander Bank provided construction financing.
MHP is using its bank-funded loan pool to provide a $3.4 million permanent loan and an additional $258,000 through its Housing Reserve Assurance Program. This program provides a credit facility that reduces the amount of cash-funded reserves a developer needs to put aside while providing tax credit investors with assurance that additional funds will be available during the life of the loan if needed.
"This is a beautiful result that is providing much-needed affordable housing while also achieving the city's goal of restoring buildings along Essex Street," said Amanda Roe, senior loan officer at MHP. (Watch Amanda Roe congratulate GLCAC).
MHP is no stranger to supporting affordable rental housing in Lawrence. With Essex Street, it has now provided over $18 million in long-term financing for 18 developments and over 600 apartments.
Featured speakers at the April grand opening included Mayor Brian De Pena, GLCAC Board Chair Johan Lopez, Seth Goodall of Santander Bank and former mayor Dan Rivera, now the President and CEO of MassDevelopment. Essex Street Apartments broke ground when Rivera was mayor and Rivera announced at the grand opening that MassDevelopment's regional office north of Boston would be moving into one of the first-floor commercial spaces.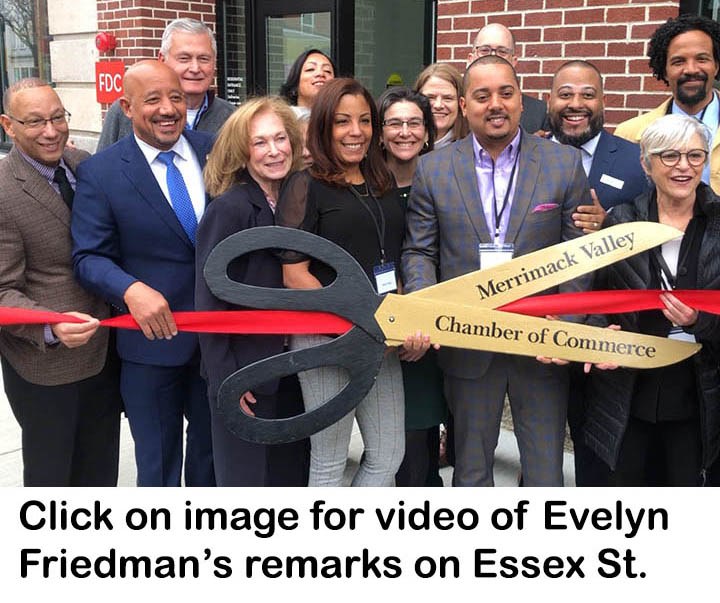 For more information about this development and MHP's loan programs, contact MHP Director of Business Development Nancy McCafferty at nmccafferty@mhp.net or Senior Relationship Manager Alma Balonon-Rosen at almabr@mhp.net.
About MHP: MHP offers a variety of capital sources to provide permanent financing for affordable housing, including bank funds and lending programs offered by Fannie Mae, the Federal Housing Administration (FHA). Since 1990, MHP has provided over $1.4 billion for the financing of over 26,000 apartments and has helped over 21,000 low- and moderate-income households buy their first home through the SoftSecond and ONE Mortgage programs, resulting in over $3.7 billion in mortgage financing. MHP's Community Assistance team has provided support and technical assistance to over 300 communities. In 2017, MHP created the Center for Housing Data to support all its work and promote policies to allow more housing in response to demand.