Posted on April 13, 2022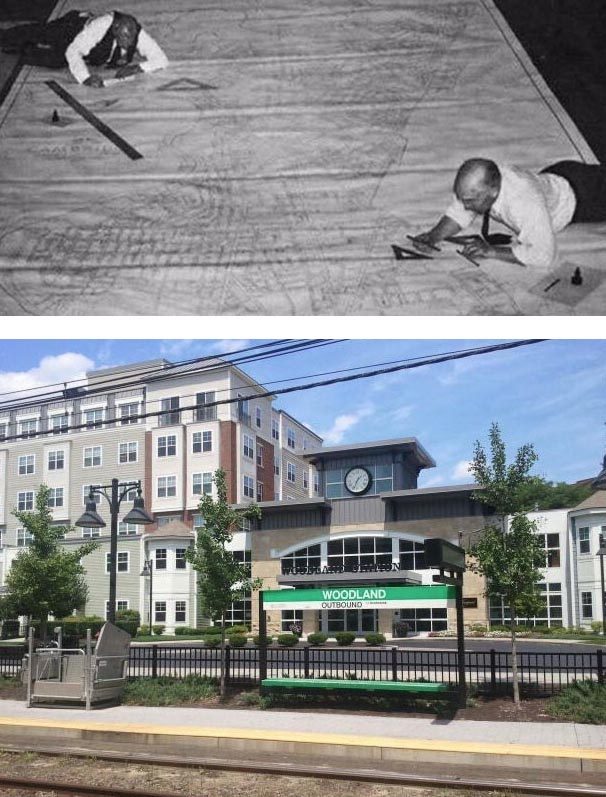 By Katy Lacy
The period of public comment on the draft guidelines for the state's new multifamily zoning requirement for MBTA communities ended on March 31, 2022. The Baker Administration is now reviewing all comments with a goal of issuing final guidelines in summer 2022.
Once the final guidelines are issued, the Executive Office of Housing and Economic Development (EOHED), the Department of Housing and Community Development (DHCD) and other state organizations such as the Massachusetts Housing Partnership (MHP) will conduct a public outreach campaign that will explain the final guidelines and assist communities in attaining compliance.
Since the law was passed in Jan. 2021, MHP has participated in many information sessions with the state and has had many direct conversations with cities and towns about the new law.
Through this work, MHP has become aware of several myths and misconceptions about the new law (MGL 40A Section 3A of the Zoning Act). While we wait for final guidelines to be issued, we thought it would be useful to address some of the more common misunderstandings that we have heard about the law.
Myth: Law requires the production of multi-family housing
Fact: Compliance with Section 3A requires that cities and towns create zoning districts where multi-family housing will be permitted. While it is the goal of the law to produce more housing opportunities in smart locations, attaining and remaining in compliance will not require the production of new housing. Whether new housing will be produced in the new district or not will depend on market conditions, the availability of land, and suitable development proposals.
Myth: Law requires cities, towns to provide infrastructure for new housing
Fact: Section 3A requires the creation of at least one zoning district that allows for the creation of housing at a gross density of at least 15 units per acre. State building code requires the provision of adequate basic utilities, including water and wastewater, before a building permit can be issued. It is typically the responsibility of a developer to provide utilities. If current infrastructure capacity would not allow for new development, none will occur. If, in the future, infrastructure capacity is expanded, or new technologies emerge, the new zoning could provide the groundwork for new development. Towns should try to align these zoning changes with locations that have the most suitable infrastructure for moderate density multifamily.
Myth: Law requires cities, towns to permit development on environmentally sensitive land
Fact: Section 3A does not override state or local environmental regulations. New development that may occur within the multi-family district still needs to comply with all applicable state and local provisions.
Myth: Law says currently developed areas cannot be included in new district
Fact: Areas that are currently developed may be included in the new multi-family district. Public comments included concerns that a city or town is "already built out," and that there is no available vacant land where new housing could be built. However, compliant districts need only to provide for a gross density of 15 units per acre notwithstanding what already exists on the ground. Modifying zoning in an area with existing development is an excellent way to create opportunities for redevelopment in places that already have some housing or a mix of uses, and these locations may be the best site for further development.
Myth: Areas with existing multi-family development that have a density of 15 units per acre or higher will "count" or "not count" if included in the new district
Fact: Compliance with the new zoning provision does not and will not entail "counting" existing housing units. Whether the proposed new district is currently undeveloped or "built out" with multi-family will have no bearing on compliance. For the district to comply with Section 3A, the underlying zoning must allow for a gross density of at least 15 units per acre. That said, communities understandably want to understand and plan for potential community impact resulting from the new zoning, whether development occurs right away or decades from now. A full understanding of existing conditions within the new district will allow planners to determine potential new growth.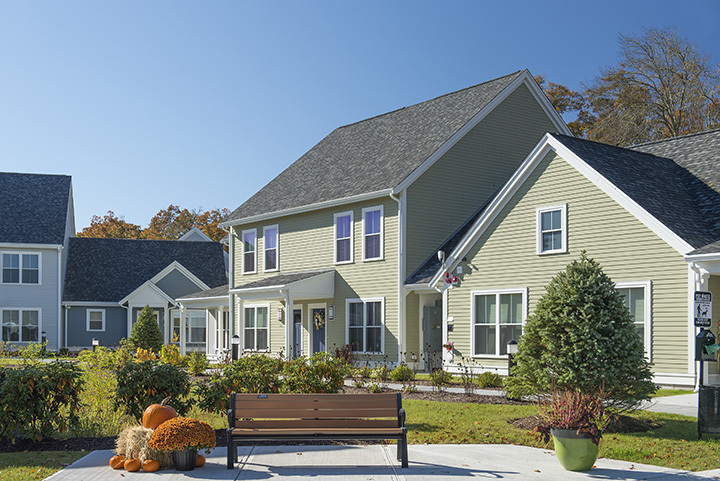 Myth: Multi-family housing means apartment buildings or "high-density" development
Fact: Section 3A requires communities to create districts where multi-family housing is permitted by right. Related changes to Section 40A define multi-family housing as "a building with 3 or more residential dwelling units or 2 or more buildings on the same lot with more than 1 residential dwelling unit in each building." A variety of building types, including townhomes, triple-deckers, single-family cluster developments and townhouses could all meet this definition.
Myth: New law will not result in the creation of affordable housing
Fact: Section 3A does not require the inclusion of affordable housing provisions in the zoning district. However, municipalities may incorporate minimum affordability requirements as long as they are financially feasible and do not unduly impede the construction of new multi-family housing in the district.
Myth: Senior housing is not permitted in the new district
Fact: In order to comply with Section 3A, multi-family districts cannot require the creation of senior housing or restrict the development of housing that would be suitable for families with children. But the new law does not prohibit senior housing, which can be included in the new district as long as it complies with all applicable state and local regulations.
Myth: Mixed-use development not be permitted
Fact: Any mix of uses may be permitted in the new district so long as a gross density of at least 15 dwelling units per acre is allowed. Many communities are considering the use of mixed-use 40R Districts (which also require 20 percent affordability) to meet the Section 3A requirement.
Myth: "By-Right" means developers can build whatever they want
Fact: Zoning districts adopted under Section 3A can include use restrictions (commercial, residential, industrial) and intensity limits (setbacks, height limitations, FAR) as long as a district-wide gross density of 15 units per acre is provided. By-right uses can also be subject to site plan review standards. Finally, uses that are permitted by right are still subject to other applicable state and local regulations.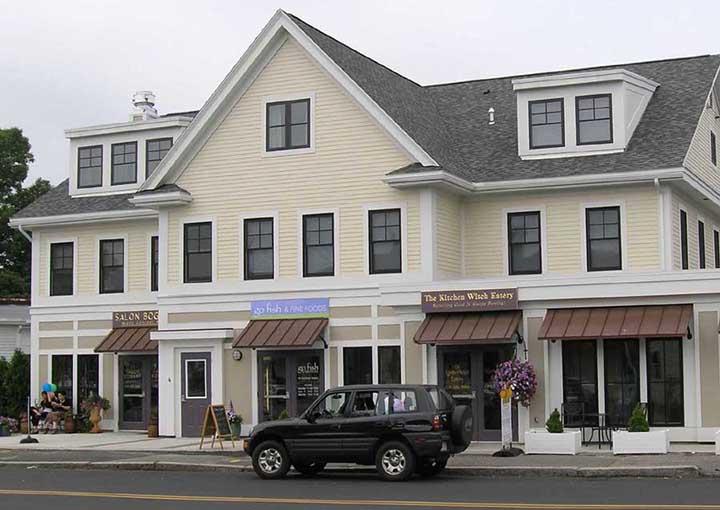 Myth: New law overrides local zoning
Fact: Section 3A requires cities and towns to use the local authority granted to them by state law to adopt or amend their zoning to create the new district just as they would normally adopt new zoning provisions. While the proposed amendment must comply with the final guidelines, cities and towns have a lot of flexibility in terms of the size of the district, where the district will be located, dimensional requirements, and what uses are permitted.
(Katy Lacy is a Senior Planner at MHP. MHP Director of Analytics and Research Tom Hopper contributed to this explainer).
More MBTA zoning resources