Posted on January 5, 2022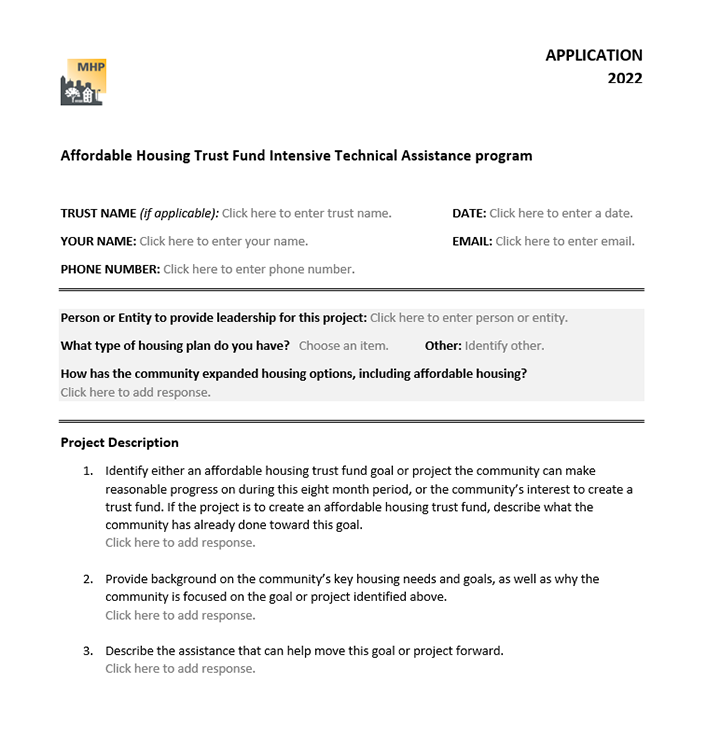 BOSTON --- In its ongoing effort to support the development and expansion of trusts, MHP is announcing today that it will continue its technical assistance program for affordable housing trusts.
As it did in 2021, MHP will select two communities for this program, which provides concentrated technical assistance for approximately eight months (February-September) to either assist in the creation of a municipal affordable housing trust or support an existing affordable housing trust.
Communities applying for the program should submit a short electronic application and email it to MHP Program Manager Shelly Goehring by Jan. 19, 2022.
MHP's goal is to help municipalities develop their local infrastructure to support the creation and preservation of affordable housing for low and moderate-income families and individuals. If chosen, a limited financial award may also be available to support the project. Revere and Wellfleet were selected for the program in 2021. Here's an update on the progress of the 2021 awardees.
For more information, please review the program guidelines. If you have questions about the program or the application process, contact Goehring at sgoehring@mhp.net.