Posted on September 14, 2021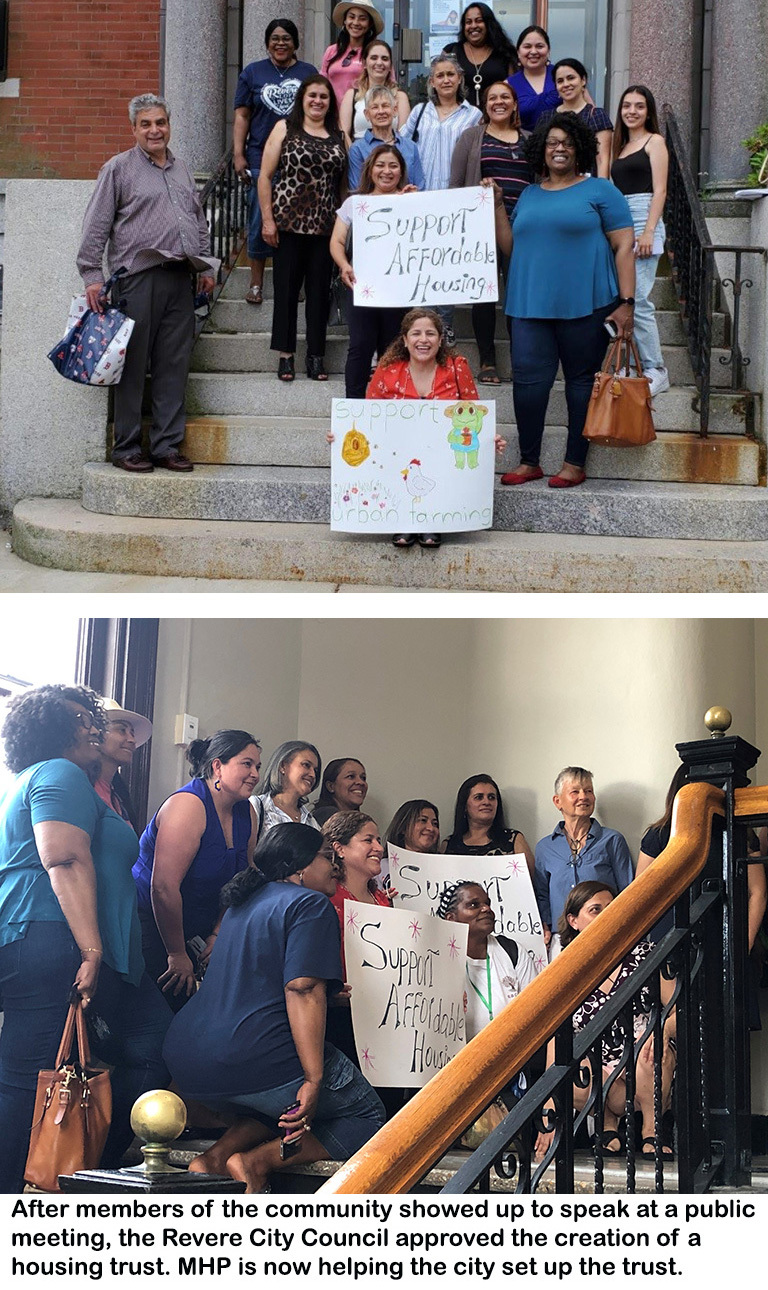 Two municipalities are taking significant steps forward in creating effective affordable housing trust funds, thanks to a new trust assistance program offered by MHP.
Revere and Wellfleet are making progress on setting up their local housing trusts. Both have been receiving guidance from MHP since being chosen for the new program earlier this year.
In Revere, the city council unanimously adopted an ordinance in mid-July establishing a trust. MHP had worked for months with staff from the mayor's office and Department of Planning and Community Development, and Citizens' Housing and Planning Association (CHAPA) to support the Revere Housing Coalition and its push for a housing trust. The coalition's work with CHAPA was through its Municipal Engagement Initiative, which works with residents to support local efforts to increase affordable housing.
Funding affordable housing is important to Revere because the city is experiencing sharp growth, with more than 4,000 units built or in the permitting pipeline since 2016. The city is looking for ways to build more affordable housing, support low-income households and fight widespread gentrification.
A strong showing was made by community members at the public hearing in June prior to the full council vote. Once trustees are appointed, MHP Senior Program Manager Shelly Goehring will provide intensive training on implementing a housing trust and best practices.
Helping define roles, responsibilities
In Wellfleet, MHP's technical assistance is helping facilitate the establishment of roles and responsibilities within the housing trust, which was created in 2020, the housing authority and Wellfleet Housing Partnership. The mission statements and goals of the trust and the two agencies are being fine-tuned so that they are complementary.
Initially, the intensive training called for providing six months of direct technical assistance from MHP's community assistance staff. However, it is likely the time frame will be extended. MHP's community assistance team has concluded that six months isn't long enough.
"As a city, while Revere was initially able to move fairly quickly, summer vacations and a myriad of critical needs and projects in the community ultimately means we will work with them into the fall, along with Wellfleet," Goehring said.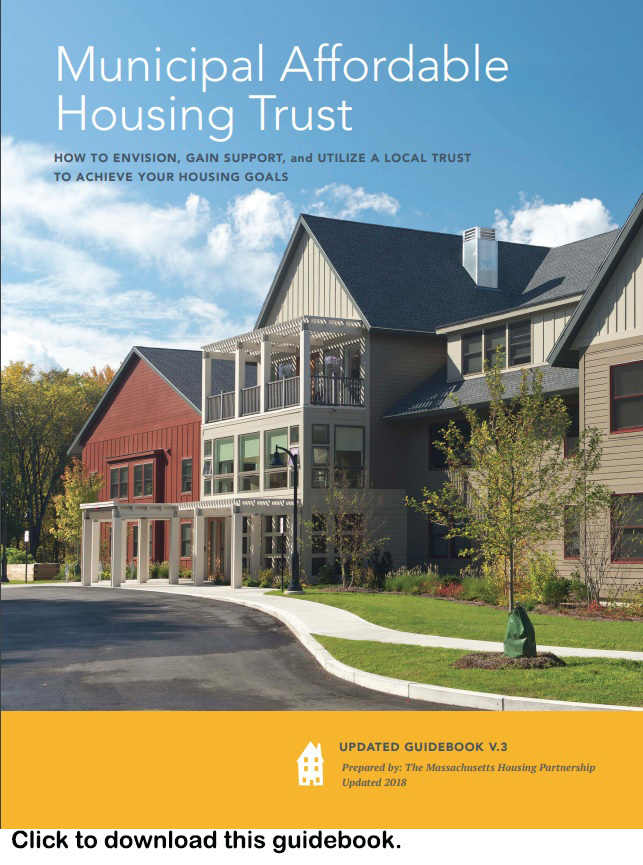 MHP is committed to supporting trusts
Launched in 2021, MHP's Affordable Housing Trust Fund Technical Assistance Program builds upon MHP's history of helping communities start and operate effective trusts. This effort began in 2005 when the state legislature passed the Municipal Affordable Housing Trust Law, simplifying the process of establishing a local housing trust fund.
Since then, MHP has published Community Preservation Act and housing trust guidebooks and reached dozens of communities each year through technical assistance, trainings and targeted local workshops. Today, more than 120 communities have adopted municipal trusts.
Revere and Wellfleet were selected for MHP's new program in March. Fourteen communities applied for the program. MHP is planning to open up the application process for a second round of technical assistance in January 2022.
"In our work with communities, we sometimes found that more focused support could help communities build trust capacity," said Goehring. "The intensive program was created to test a more formal model of direct support, in addition to our usual large trainings and workshops."
For more information about this program and other ways in which MHP supports community efforts to add affordable housing, contact Program Assistant Emma McGurren at emcgurren@mhp.net.