Posted on July 21, 2021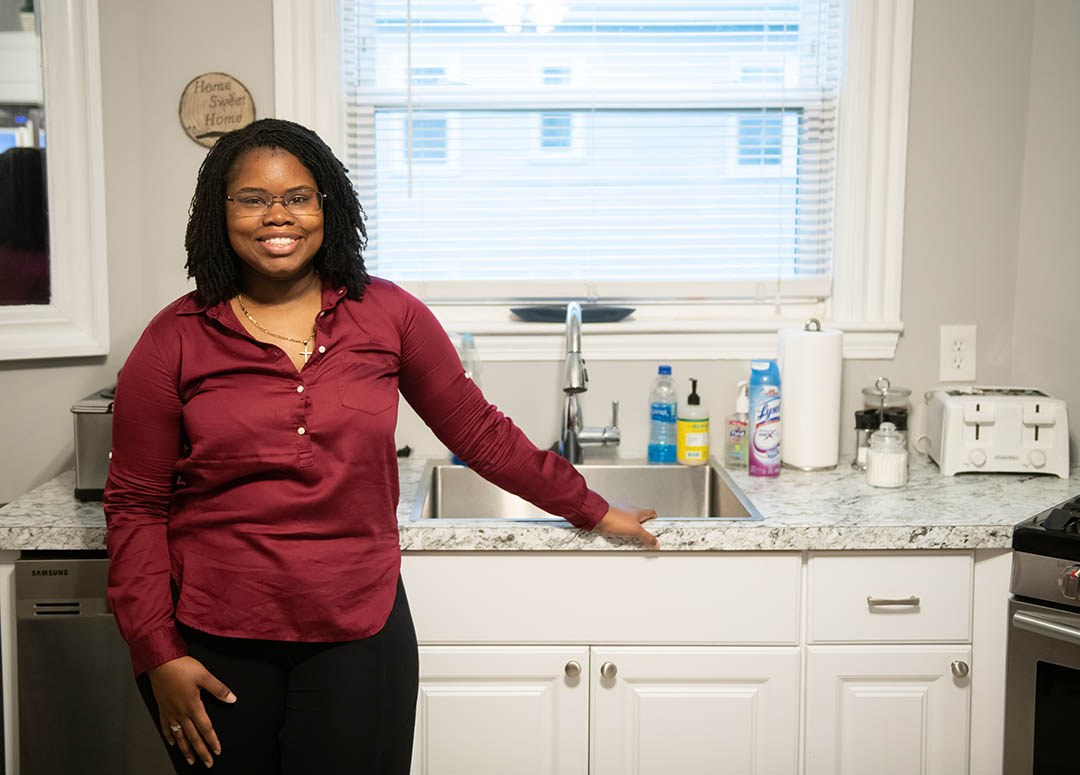 Living at home while attending UMass-Boston is when Jacqueline Coston decided she wanted to buy a home. So she started saving, put herself on a six-year plan to meet the goal of her home purchase and beat that goal by two years.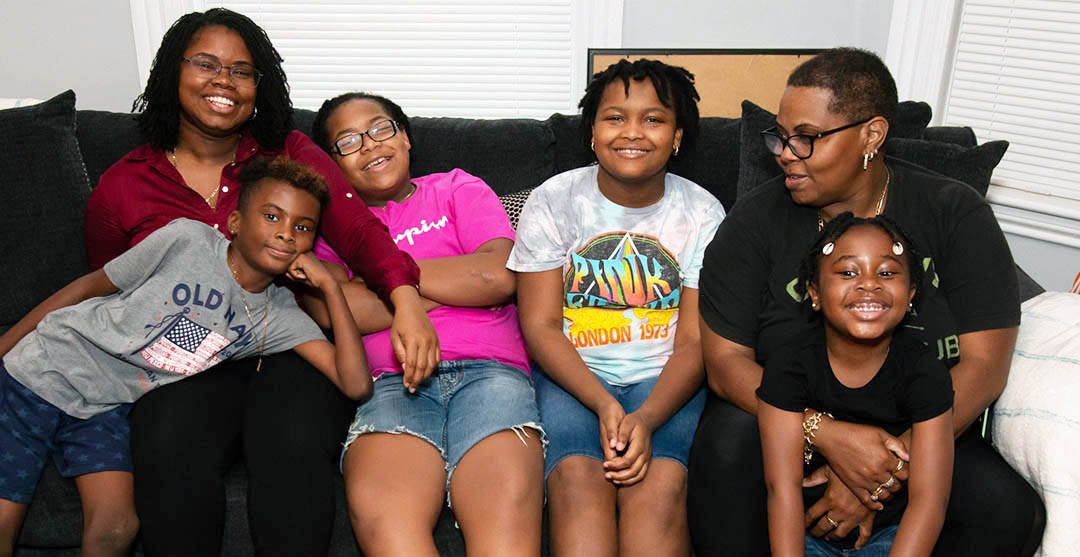 Coston's mother Phelicia (far right) picked out the 2,700-square foot two-family home that Coston bought. It is only blocks from her own home in Dorchester, meaning the family is now much closer together.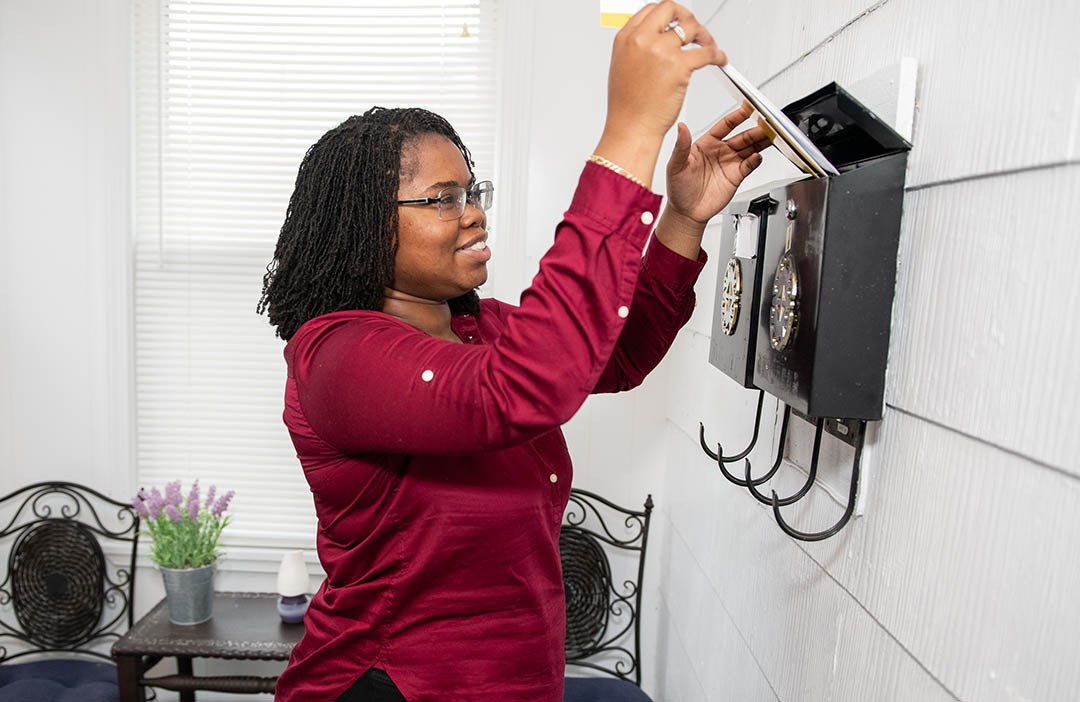 Coston did her homework. She attended homebuyer classes, weighed her options and decided that a MHP ONE Mortgage loan from Citizens Bank was the best choice for her. MHP's Isabel Cruz remembers answering Coston's questions. "She was on an informational journey," says Cruz. "She had a folder and a notebook and had been saving for awhile." Coston's monthly mortgage payment is less than what she was paying when she was renting.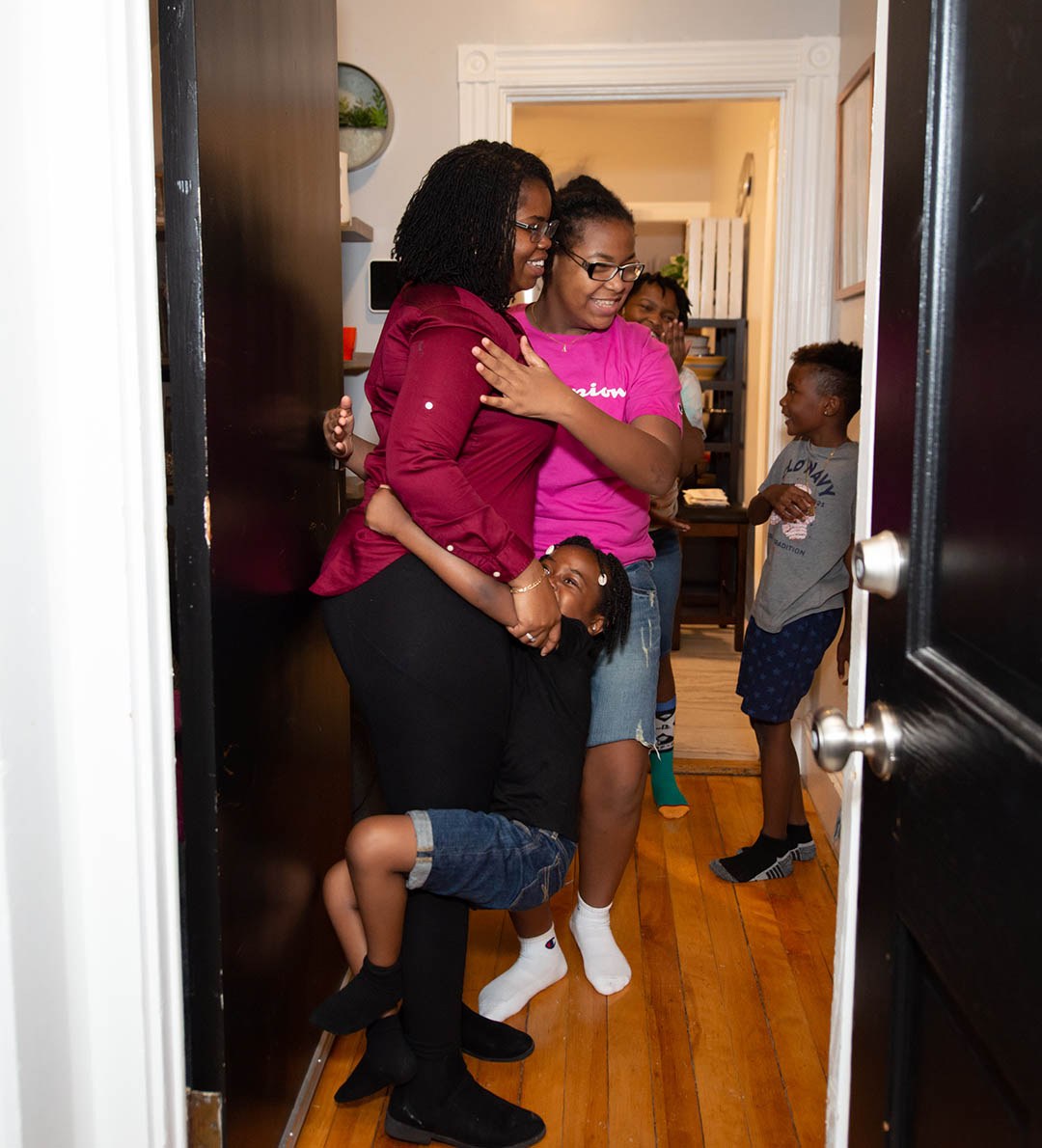 Being back in Dorchester means being close to family. Her mother, nieces and nephews all live nearby and her nieces and nephews love coming over to "Auntie Jackie's" for sleepovers.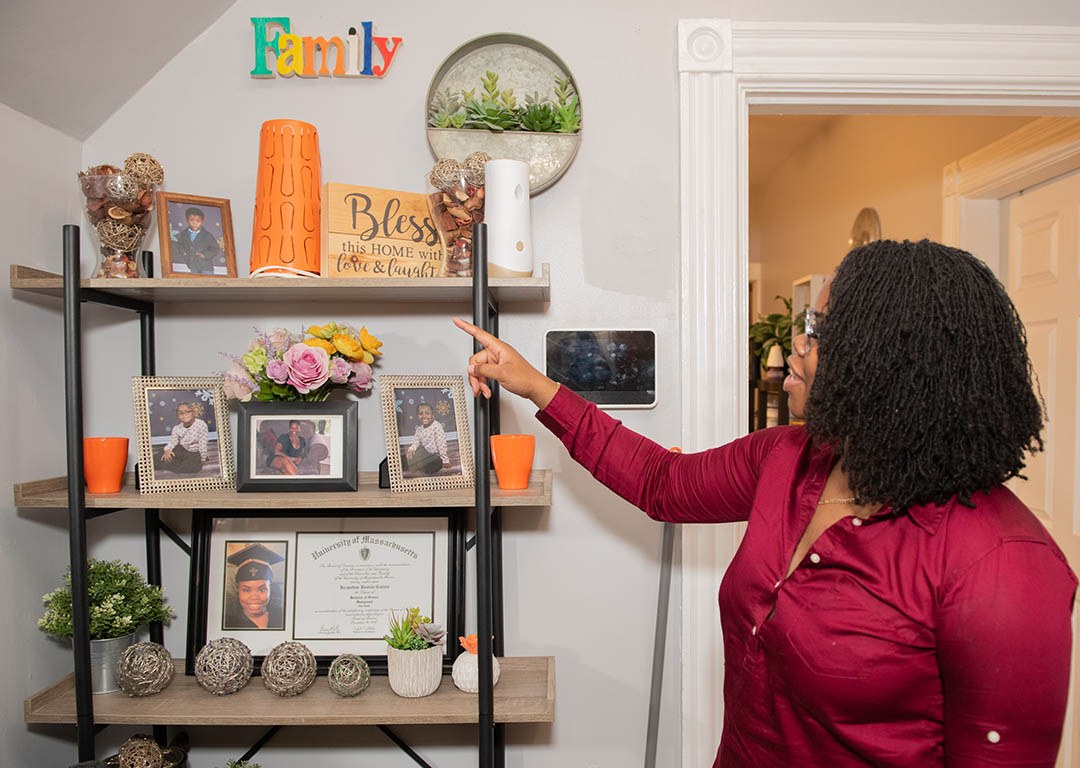 With her monthly housing payments lower, Coston isn't saving just yet. Rather, she is putting money back into her home to improve its value. In every room, there are nice touches that express her love of family, her positive attitude and her dreams. "I see owning a home as stability, a way to build generational wealth."
(Note: Photos by Mel Ostrow. Photo captions by MHP Communications Coordinator Lisa Braxton. For more information, read Braxton's interview with Coston about how she was able to buy a home with MHP's ONE Mortgage).