Posted on June 4, 2020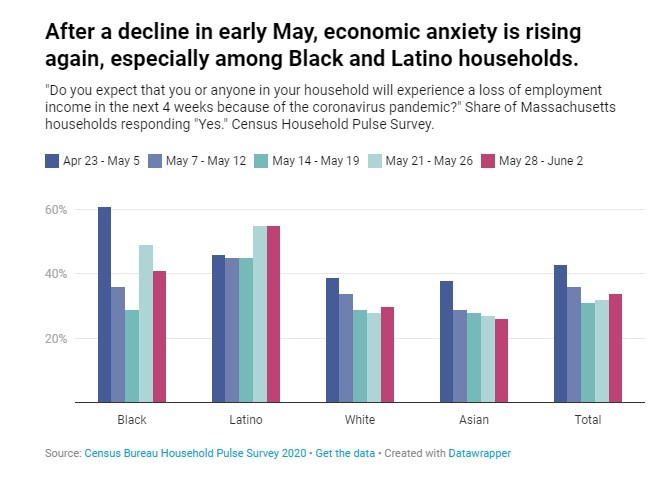 BOSTON --- MHP's Center for Housing Data has joined forces with Boston Indicators and the UMass Donahue Institute to create the COVID Community Data Lab, a new project that will regularly monitor and analyze real-time data sources to create a better understanding of how COVID-19 is impacting communities and residents.
The data lab will focus on non-virus related areas such as equity analysis of COVID-19 spread by community, economic impacts, housing, demand for social assistance programs, transportation and mobility patterns and 2020 census response rates.
The research team will use the best-available data and some non-traditional sources like call volumes to the state's 211 social service call center and seated meal totals at restaurants in the OpenTable network.
"No data source is perfect, and there's a lot of other data we wish we had," said Luc Shuster, director of Boston Indicators, the research center at the Boston Foundation. "But taken together these sources paint a picture of how much our day-to-day lives are being altered."
MHP's Center for Housing Data will provide analysis of housing data, including rent mortgage payments, impact of eviction moratorium, real estate prices and transactions.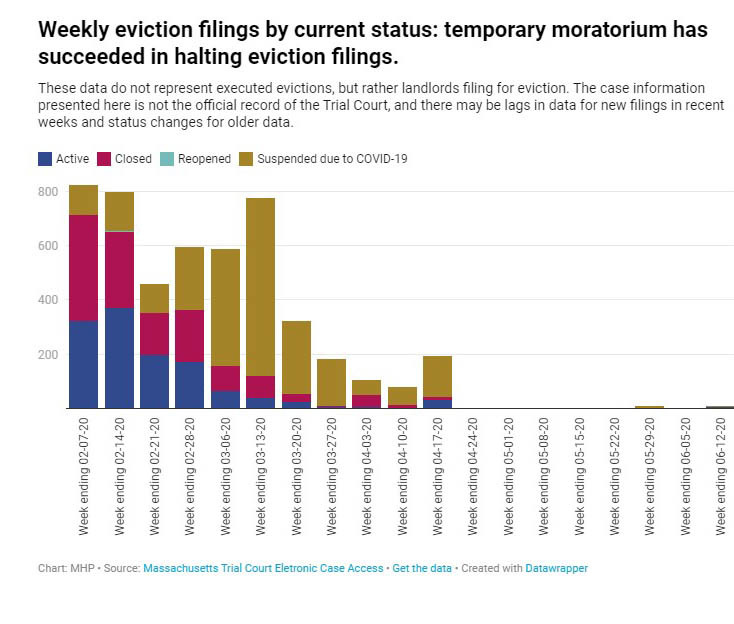 The data lab made its debut in May. One takeaway from its initial report is UMass Donahue research which found a correlation between COVID-19 spread and residential overcrowding (more people in an apartment than rooms). Chelsea, Brockton and Everett have seen especially wide spread of the virus. These communities have more residential overcrowding, larger communities of color and larger low-income populations. They also have higher shares of frontline workers (e.g., nurses and grocery store clerks) who risk infection every day by providing essential services.
Other findings showed showed remarkable levels of inactivity, both physical and economic. Transit ridership and road traffic had dropped as much as 95 percent, and weekly job losses regularly broke historic records

In housing, MHP's Center for Housing Data found that short-term housing responses have helped avoid an immediate wave of evictions and foreclosures in our housing market, but big threats linger on the horizon if housing assistance programs do not continue.
Since its launch, the data lab team has updated its web site weekly and has added new data such as the U.S. Census Bureau's Household Pulse Survey, which is showing that economic anxiety is rising in Massachusetts, especially in Black and Latino households.
To check out the team's full analysis, go to the COVID Community Data Lab or jump to specific topics linked below:
For more information about MHP's role in COVID Community Data and other Center for Housing Data initiatives contact MHP Policy Director Calandra Clark at cclark@mhp.net or Director of Research and Analystics Tom Hopper at thopper@mhp.net.