Posted on June 21, 2017
BOSTON --- MHP Executive Director Clark Ziegler presented information about the state's housing supply in advance of a legislative public hearing on several proposals designed to boost housing production.
Appearing before the state legislature's Joint Committee on Housing, Ziegler described how the state has fallen behind the rest of the nation in terms of housing production and how this dip has resulted in rising housing prices, and how it threatens to diminish our ability to compete for workers with other parts of the country that have similar industries and are producing more housing.
MHP's presentation included data that showed that in the last seven years, the state has gained 246,000 residents and 353,000 new jobs but has permitted just 81,000 units of new housing.
The presentation was created by MHP's Center for Housing Data, a new initiative that is focused on collecting, analyzing and maintaining housing data so the state can craft housing policies and use resources efficiently to support the housing the state needs to maintain and grow its economy.
The center is being led by co-directors Calandra Clark and Tom Hopper. Clark has worked on MHP's public affairs team, with a primary focus on supporting MHP's community assistance team and coordinating MHP's housing and growth policy efforts. She has a bachelor's degree from Clark University and a Master of Science in Urban and Regional Policy from Northeastern.
Hopper was previously a senior operations manager and analyst on MHP's portfolio management team, which oversees the 270 multi-family apartment developments in MHP's rental financing portfolio. He received his bachelor's degree from Boston University, a master's degree in city planning from BU and is currently working toward a master's degree in urban informatics from Northeastern.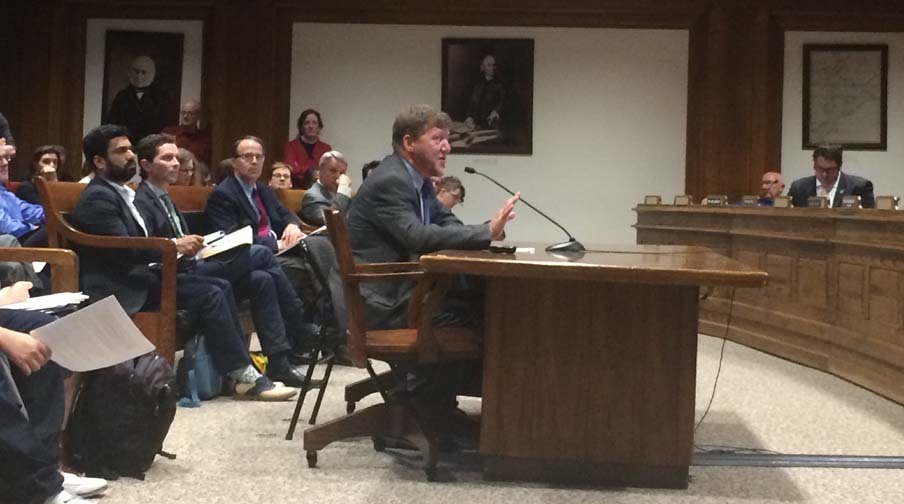 MHP appeared before the joint housing committee along with Tim Reardon of the Metropolitan Area Planning Council (MAPC). To view MAPC's presentation, click here.
Also testifying was Rockland Trust CEO and MHP board chair Chris Oddleifson. He provided testimony on how housing impacts a business's ability to recruit and retain workers.
For more information about MHP's data efforts, contact Director of Public Affairs Rus Lodi at rlodi@mhp.net or Callie Clark at cclark@mhp.net.