Sponsors: Jefferson Investment Company & KKR Real Estate Partners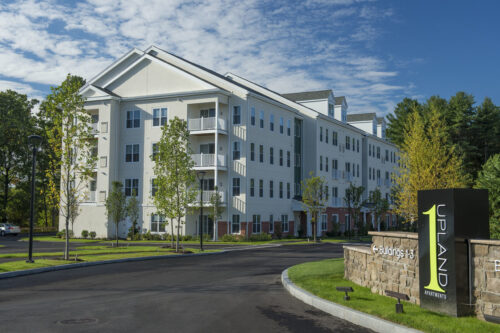 Loan Approved: October 17, 2017
---
MHP provided Jefferson Investment Company LLC and KKR Real Estate Partners Americas II with a $58.5 million Fannie Mae loan for the acquisition of One Upland from Campanelli and Thorndike Development Corp. Previously, in 2014, MHP provided a Ch. 40B project eligibility letter and earlier loan to Campanelli & Thorndike to support the construction of this project.
TYPE: New construction & acquisition Ch. 40B.
WHERE: 1 Upland Woods Circle, Norwood.
WHAT: The new construction of 262 rental units.
AFFORDABILITY: 66 will be affordable at 80 percent AMI.
MHP SUPPORT & FINANCING: $58.5 million Fannie Mae loan.
RENTAL INFORMATION: One Upland Apartments, (781) 551-5991.
NEWS RELEASE: https://www.mhp.net/news/2018/...