Trinity Financial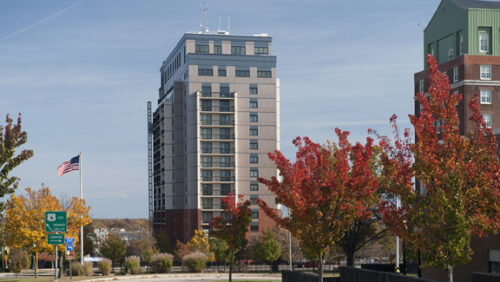 Loan Approved: April 2, 2018
---
Trinity Financial refinanced 96 market-rate and workforce rental apartments at Regency Tower with an $8.5 million Fannie Mae loan from MHP.
TYPE: Refinancing
WHERE: Regency Tower, downtown New Bedford.
WHAT: 96 market-rate and workforce apartments within a larger 15-story, 129-unit apartment building which also includes 33 affordable apartments.
AFFORDABILITY: 10 of the 96 units are considered "workforce" and affordable to households at or below 65 percent of area median income.
FINANCING: The loan refinanced an MHP 5+5 Flex loan that was scheduled to reset with a Fannie Mae 15-year loan.
RENTAL INFORMATION: The Regency, 508-999-5050

LOAN SUMMARY: https://www.mhp.net/news/2017/...