Dakota Partners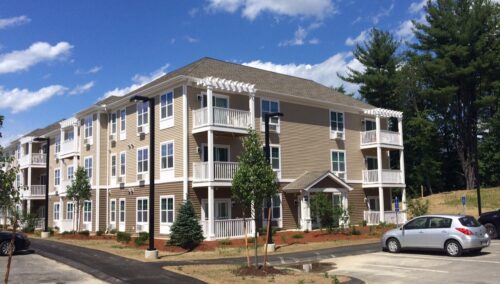 Loan Approved: July 5, 2018
---
MHP committed to a $3.8 million permanent first mortgage loan to help Dakota Partners in the second phase of the Tenney Place Apartment project to construct two buildings with 72 new residential rental units and a community room.
TYPE: New construction.
WHERE: 503 West Lowell Avenue, Haverhill.
WHAT: The new construction of 72 residential rental units in two buildings.
AFFORDABILITY: Of the 72 units, at least 29 will be affordable to renters earning at or below 60 percent AMI.
MHP FINANCING: A $3.8 million first mortgage.