Posted on March 11, 2022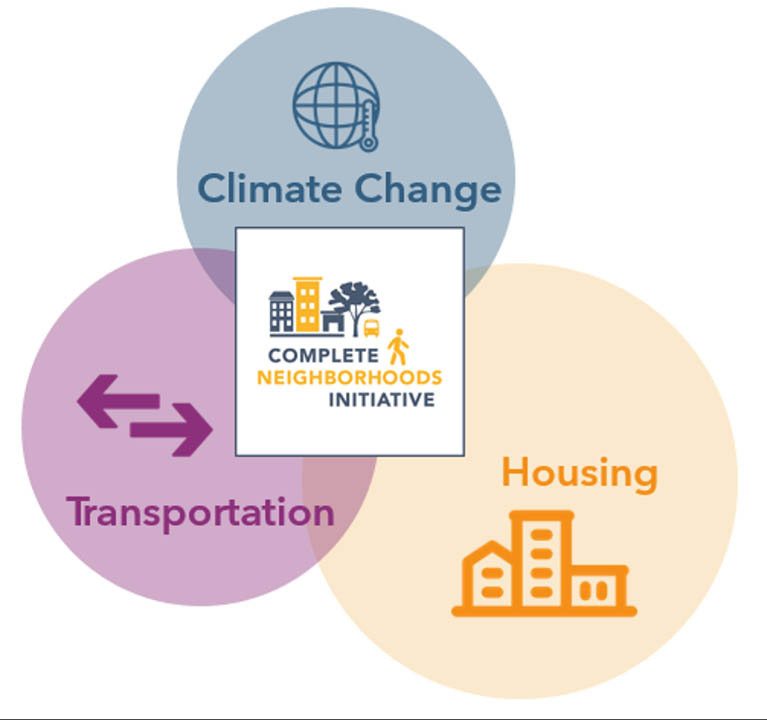 The Massachusetts Housing Partnership (MHP) is pleased to announce the launch of our Complete Neighborhoods Initiative (CNI). Included in this effort is a program that will provide intensive support to six communities or regions.
CNI is aimed at supporting the creation of walkable, livable neighborhoods near transit and mobility hubs. Funding for this initiative is dedicated to three activities:
MBTA Communities Zoning Compliance Technical Assistance ("3A TA"): Provides training, online resources and technical assistance to help MBTA communities adopt multifamily zoning as now required by state law.
Complete Neighborhoods Partnership: Provides expertise in planning, community engagement, and predevelopment activities within targeted districts to build local capacity and readiness for investment.
Capital Investment: Provide subsidies to development pipeline within designated Complete Neighborhoods.
For more general information about this initiative, go to MHP's Complete Neighborhoods Initiative web page.
Apply for Complete Neighborhoods Partnership
MHP is seeking up to six communities or regions to receive targeted, long-term assistance through the Complete Neighborhoods Partnership (CNP) to support efforts in creating human-centric and mobility-oriented neighborhoods. MHP staff and/or third-party consultants will work with communities to identify and implement strategies to accelerate public and private investments in affordable housing near mobility hubs.
"The Complete Neighborhoods Partnership is about more than just locating housing near transit stations," said Christine Madore, senior development manager at MHP. "It's about creating places where peoples' daily needs are within their own neighborhoods."
Applications for CNP are now open until Friday, April 15. An informational webinar was held on March 10. If you missed it, you can watch the webinar and download the presentation. Contact MHP's Christine Madore at cmadore@mhp.net for more information. Sign up to receive updates and announcements about Complete Neighborhoods Initiative here.
This program is funded by the state's Economic Development Bond Bill through the Department of Housing and Community Development and Executive Office of Housing and Economic Development.