Posted on May 12, 2021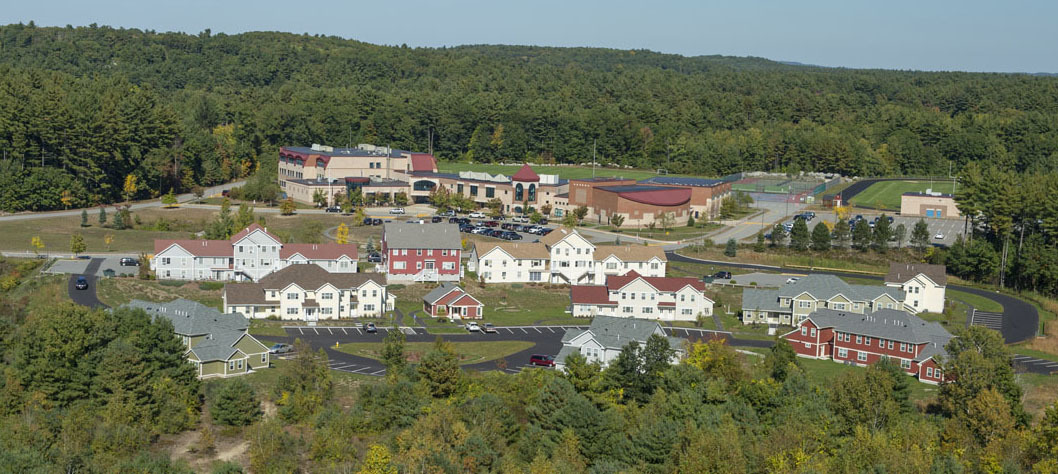 (Note: This essay from MHP's 2017 Annual Report is one of many examples of the MHP community assistance team's ability to help communities turn public land into affordable housing).
MHP's Rita Farrell went to Westford in 2001 to check out an old sand pit. Housing Authority Director Chris Pude met her there and showed her a teenage wasteland of scrub brush, sand hills, old tires and dirt bike tracks. Pude then explained the town's plan.
Farrell and Pude are now retired, but the sand pit has been transformed into a symbol of their dedication and a great example of what happens when a town has vision. Called Stony Brook Village, the 166-acre site features a middle school, athletic fields, walking trails, 51 affordable apartments and the most precious commodity of all – opportunity.
The seeds for Stony Brook were sewn back in 1994 when the town bought the land. A master plan in 2000 called for a mixed-use village that would be allowed under the town's flexible development zoning bylaw. After seeing the sand pit, Farrell and MHP's community assistance team helped the housing authority position the site for housing. The land was leased to Common Ground, the development arm of Community Teamwork Inc., the Lowell-based social service agency. Common Ground finished seven two-bedroom and eight three-bedroom apartments in 2005 and added 24 two-bedroom and seven three-bedroom apartments in 2016.
MHP supported Phase I with a $1.3 million permanent loan and a $750,000 zero-percent interest second mortgage. Financing for Phase II included a $2 million MHP loan. Westford's support was unwavering. The town contributed the land and town meeting voters OK'd over $600,000 in local funds.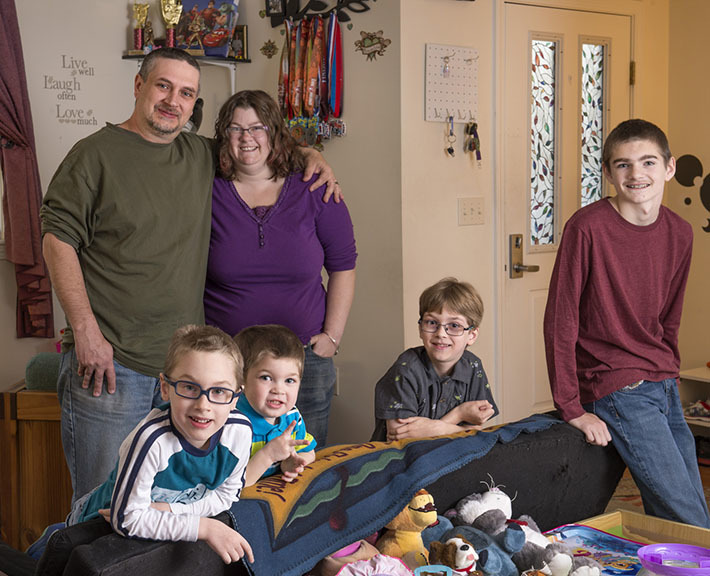 For Community Teamwork CEO Karen Frederick, Stony Brook is all about giving low- and moderate-income families opportunity and choice. "It is important to have a variety of housing options, including options in higher-income communities with highly-rated schools," she said. "Stony Brook is the best of both worlds. It's allowed Westford residents to stay in Westford and it's given urban residents a chance to move here because they saw it as a better opportunity for themselves and their children."
One of those families is the Giannangelos. Theirs is not your classic love story. Jaclyn's first marriage was a nightmare. To escape, she moved to a domestic violence shelter in southeastern Massachusetts. Here, she met Jeff, who was at the shelter visiting his sister. Their first date was a children's party at Chuck E. Cheese's. They married and carved out a living in emergency housing.
While Jeff worked, Jaclyn got on her computer and searched endlessly for a better home for her boys. She learned that three-bedroom apartments are hard to find. Then she saw the lottery for Stony Brook. "I want to live there, but we don't have a chance," she thought. "Nobody wins a lottery."
The Giannagelos were picked first and it's a lottery win that keeps paying off. Their three-bedroom apartment is filled with toys. Jeff drives a van for the school system and is a substitute janitor at the Stony Brook Middle School, which is a few steps from their home. The boys are happy in school and are getting the services they need as three have a congenital condition called optic nerve atrophy, which impacts their ability to see. "The apartment is beautiful and there's open land and fields for us to walk and play in," says Jaclyn. "Everything is perfect."