Posted on October 15, 2021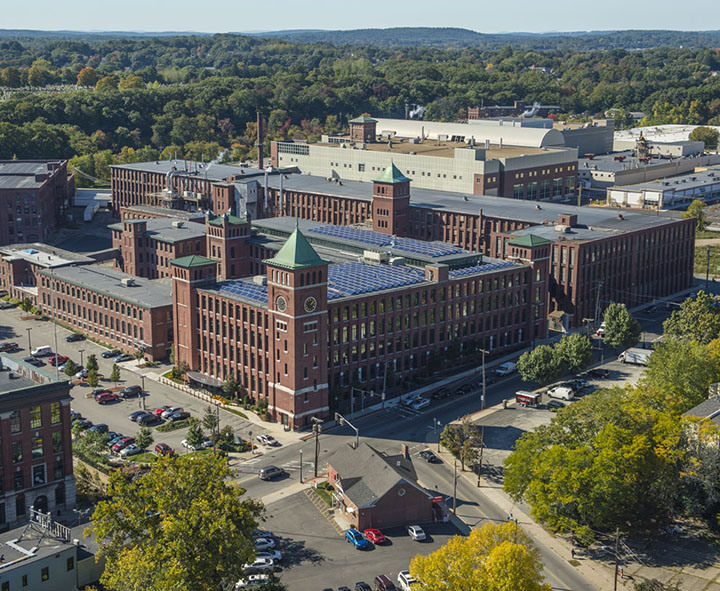 BOSTON --- Registration is now open for MHP's first Housing Institute for Gateway Cities, a three-part webinar series designed to provide training and problem-solving activities related to the development of affordable housing in the Commonwealth's gateway cities.
The three-part series will be held on Thursday, Oct. 28, Thursday, Nov. 4 and Tuesday, Nov. 9. Similar to MHP's 15-year-old, suburban-focused Housing Institute, the Housing Institute for Gateway Cities is geared toward officials, volunteers, and employees. The webinar series is free and MHP will provide participants with all presentation materials from the sessions so they can share the knowledge and tools with their communities.
The series is free. Below is more information about each' day's focus and links to the registration page. You must sign up for each day's webinar.
Day 1 - Thursday, Oct. 28: Housing Production Tools
Session 1: Addressing Distressed Properties - Hear about how public and nonprofit organizations partnered with the Holyoke Office of Planning and Economic Development and OneHolyoke CDC to address property disinvestment. Speakers: Don Bianchi of the Massachusetts Association of Community Development Corporations, Francis Jhoan Goyes Flor, policy innovation associate at MassHousing, Aaron Vega, City of Holyoke and Michael Moriarty, ONEHolyoke CDC.
Session 2: Leveraging State Programs and Tools - Developers and state officials share best practices in using Gateway-specific tools like HDIP, Commonwealth Builder, and Neighborhood Hub under different market conditions. Speakers: Bill Reyelt and Stephen Pantalone of DHCD, Greg Watson of MassHousing and Dave Traggorth, developer.
Day 2 - Thursday, Nov. 4: Create Opportunity with Local Assets
Session 1: Investment Without Displacement - Local housing practitioners share ideas on proactively planning to reduce displacement and strategies to protect vulnerable residents while promoting economic mobility. Speakers: Etel Haxhiaj, Central Mass. Housing Alliance and Emily Innes of Innes Associates.
Session 2: Leveraging Public Land for Affordable Housing - Experts will outline effective permitting pathways and potential landmines when redeveloping public land for affordable housing. Speaker: Laura Shufelt, MHP.
Day 3 - Tuesday, Nov. 9: Unlocking Local Potential
Session 1: Unlocking Potential with Housing Tools - The scale of our housing crisis spans the Commonwealth and the country, but advocates and practitioners have responded by proposing tools and policies to address issues from the bottom up. Speakers: Antron Watson and Austin Hodge from AARP Massachusetts, Derek Thomas from Incremental Developers and Hannah Carrillo, City of Somerville.
Session 2: Getting to Yes - The panel will share their stories in facilitating the often challenging road of adopting of local housing policies, including Inclusionary Zoning and creating a local housing trust. Speakers: Evan Spetrini, City of Malden, Whitney Demetrius, CHAPA, Jesse Kanson-Benanav, Abundant Housing MA.
Contact Emma McGurren at emcgurren@mhp.net for more information on this or any other MHP-sponsored events