Posted on August 5, 2021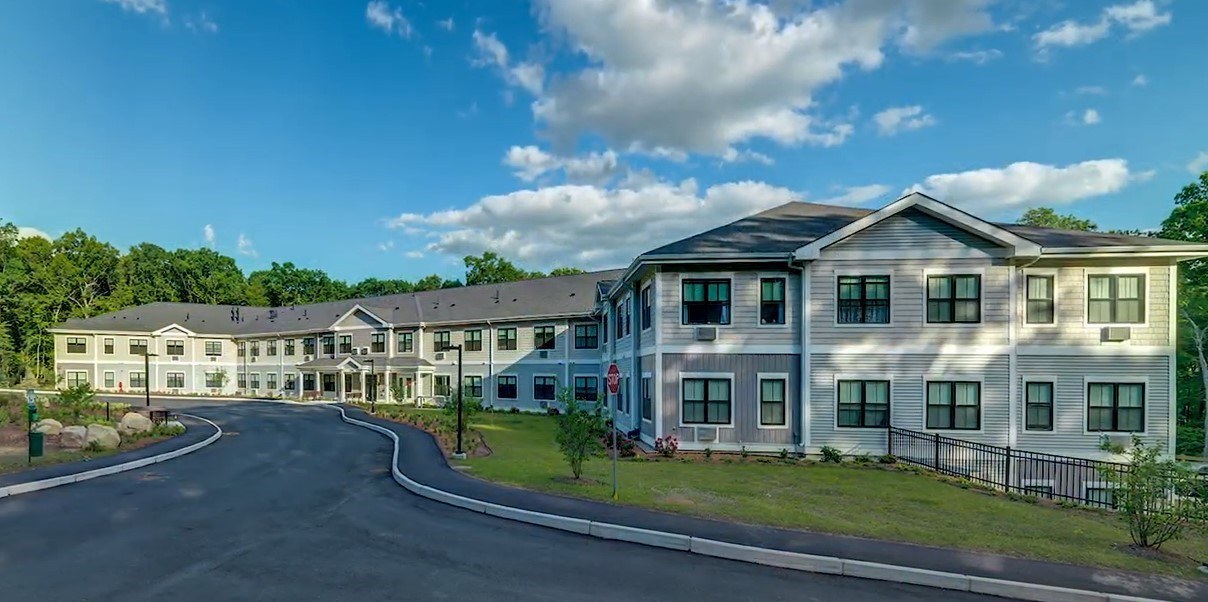 ASHLAND --- In a sign of these pandemic times, the developers of 64 affordable apartments for seniors in Ashland celebrated by releasing a five-minute grand opening video and the joy over getting this project done was as palpable as it would have been if partners had gathered at the site to cut the ribbon.

"Your capacity to overcome the pandemic related headwinds - which were considerable - was truly remarkable," said EA Fish Development's Matt Mittelstadt about the project's partners, which included the co-developer, the Planning Office of Urban Affairs.
The $19 million development - called the Ledges - was supported primarily through federal low-income housing tax credits and other funds awarded by the state Department of Housing and Community Development. Citizens Bank was the construction lender and MHP continued its long lending relationship with both developers, providing a $2.6 million loan from its bank-funded loan pool.
"It takes a village of folks passionate about making a difference and a community to transform an idea into reality," said Nancy McCafferty, MHP's director of business development. "Congratulations to EA Fish, the Planning Office and the Town of Ashland."
The Town of Ashland was a key partner, providing the land, a Ch. 40B comprehensive land permit and $250,000 in local funds. "This development is a culmination of a 15-year partnership between the Planning Office, EA Fish and the Town of Ashland," said Bill Grogan, POUA's executive director. "We are thankful to all our partners who helped move this project forward."
The best part of the was resident Lisbeth Chapman, whose situation captured the concerns of many seniors grappling with housing costs. Chapman said she moved from the Cape where her rent "was concerning" and is now happy to be living in an affordable one-bedroom apartment in the same town as her two sons and three grand daughters.
The Ledges' 64 one-bedroom apartments are significantly affordable - 24 at 60 percent of area median income, 24 at 50 percent of area median income and 16 supported by housing vouchers, meaning residents pay 30 percent of their income.
For more information about this development and MHP's financing options for multifamily rental housing, contact MHP's Nancy McCafferty at nmcafferty@mhp.net or Alma Balonon-Rosen at almabr@mhp.net.