Posted on September 17, 2020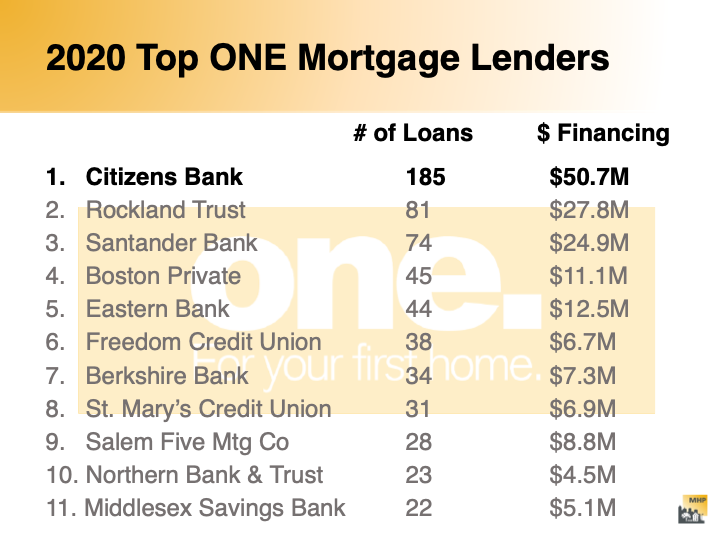 BOSTON --- MHP's ONE Mortgage Program held its annual partner appreciation event this week, honoring top lenders, saluting nonprofits and promising to do everything it can to address racial disparities in mortgage lending, which is why the program was created in the first place.
Held virtually for the first time due to the ongoing COVID-19 state of emergency, over 50 partners participated in the event, held on Thursday, Sept. 17.
MHP Program Manager Isabel Cruz hosted, beginning by summarizing the fiscal year performance and highlighting the lenders who made 20 loans or more. In the 2020 fiscal year, 35 of ONE's participating lenders combined to make 750 ONE Mortgage loans to low- and moderate-income first-time homebuyers. The lending activity totaled $205 million in private financing.
Cruz said 60 percent of the loans went to buyers of color. The median household income of the buyers was $64,000 and the median purchase price was $251,000. Multifamily properties accounted for 22 percent of the loan activity, and nearly 90 percent of those loans were made to people of color. Geographically, the program reached 152 cities and towns across Massachusetts, with the the most made in Boston (96), followed by Springfield (60), Lawrence (41), Lowell (30) and Lynn (23).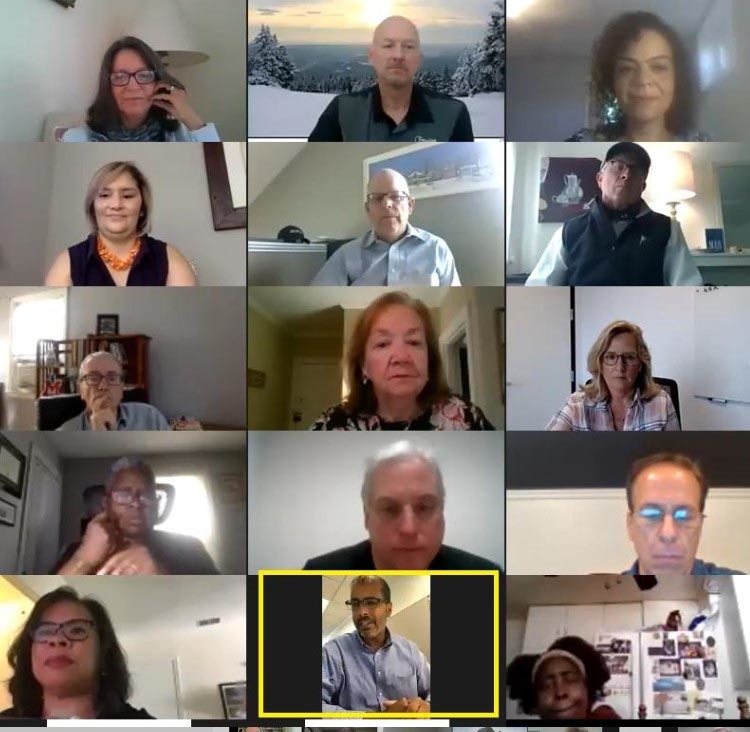 For the second straight year, Citizens Bank made the most loans (185), representing over $50 million in private mortgage financing. Citizens eclipsed last year's total of 147. Rounding out the 20 or more loans in FY 2020 were Rockland Trust (81), Santander Bank (74), Boston Private (45), Eastern Bank (44), Freedom Credit Union (38), Berkshire Bank (34), St. Mary's Credit Union (31), Salem Five (28), Northern Bank & Trust (23) and Middlesex Savings Bank (22).
"We've committed $50 million in financing a year to this program and this is the first year we've hit it," said Nancy Monboquette, vice president at Citizens Bank. "It's super exciting to be part of the success, but it's not just about one bank, it's about every bank in this program working to build stronger communities."
The program was created in 1991 to address racial disparities in mortgage lending in Boston and eventually taken statewide. First known as SoftSecond and renamed ONE Mortgage in 2015, the program has helped over 22,000 low- and moderate-income households purchase their first home, over half to people of color. The benefits of ONE Mortgage include putting as little as three percent down, a low-fixed rate and no private mortgage insurance cost due to a state-funded loan loss reserve fund. The state also supports the program with funds that are used to lower monthly costs for income-qualified buyers in the first years of the loan.
"This is such a wonderful program," said Leslie Torres-Arias, senior loan officer at Citizens and a longtime ONE Mortgage lender. "We've been able to help hundreds of families and it makes me feel proud. So many people are in a much better position today because of this program."

Homebuyer education is a key requirement and MHP also saluted its nonprofit partners for preparing homebuyers for success. "Without you, the program would be a fraction of what it is," said MHP Homeownership Director Elliot Schmiedl to the education providers in attendance, which included the Massachusetts Affordable Housing Alliance, the Allston-Brighton Community Development Corp., and the Merrimack Valley Housing Partnership.
In addition to celebrating the past fiscal year, MHP also pledged to seek more innovations in 2021 to make the program more accessible to first-time buyers and to do more to address racial disparities in mortgage lending.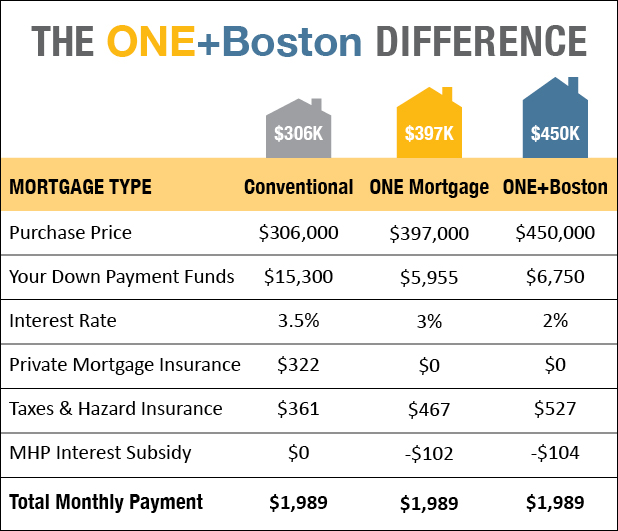 MHP Relationship Manager Moriah Cummings explained the latest innovation she has been leading, ONE+Boston, a partnership between MHP and the City of Boston. Launched this summer, the program is using $8 million in city funds to provide interest rate discounts and down payment assistance to help first-time homebuyers buy homes in the city, where prices are often out of reach. The program recently closed its first loan and is receiving strong interest.
MHP's Schmiedl said his homeownership team plans to pursue more concepts like this to increase opportunity and better address the racial homeownership gap. "ONE Mortgage is a network that serves the public good," he said. "We want to create more new ways like ONE+Boston to help buyers afford more without overextending themselves and we want to continue to address racial disparities, which the program was created to do. We need to do better to help people in our Black and Brown communities and we think ONE Mortgage is a really great platform to help create some positive change."