Posted on January 20, 2020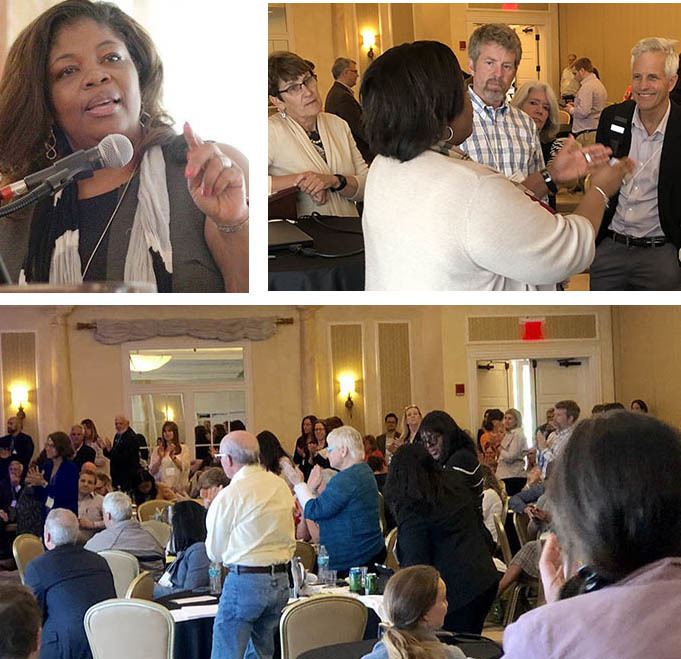 BOSTON --- The national messaging expert who received a standing ovation at last year's MHP Housing Institute is returning to Massachusetts on Friday, Feb. 21 to hold an interactive forum on ways to change the narrative around affordable housing in our communities.
Dr. Tiffany Manuel, President and CEO of The Case Made, will speak on how to craft effective messages that make the case for inclusive communities. She will then oversee a one hour interactive session in which audience members craft their own messages about the need for affordable housing. The event will take place on Friday, Feb. 21 from 9 a.m. to 12:30 p.m. at 100 High St., 9th floor, Boston.
The event is a collaboration between MHP and the Citizens' Housing and Planning Association (CHAPA), and is part of CHAPA's ongoing Municipal Engagement Initiative, which since 2018 has been working with residents in communities to change the conversation and build support for affordable housing.
An expert in messaging
Dr. Manuel has over 25 years of experience working with government, academia, the private and public sectors on strategies to expand opportunity for low-wage workers and build inclusive communities. She holds doctorate and master's degrees in public policy from the University of Massachusetts Boston, a master's degree in political science from Purdue University and a bachelor's degree from the University of Chicago.
On June 5, 2019, Dr. Manuel received a standing ovation from over 100 local leaders and volunteers who heard her speak at the 12th annual MHP Housing Institute at Devens. Themes of her presentation that day included:
"We are overwhelming people talking about crisis. There is so much crisis, people are dis-engaging."
"Nobody ever said 'that chart changed my mind.' Facts often make the opposition stronger. We need to use the right data and improve the way we engage with folks."
"Make things sticky over time. Repetition will change the narrative. Think about your messaging. It's not insular. If your story isn't about the hearer, he or she will not listen."
More event information
Tickets are $25.00 for CHAPA members and $40.00 for non-members. No refunds will be provided to those who register but do not attend the forum. View CHAPA's membership page for more details on the benefits of becoming a CHAPA member.
Guests must be registered by February 18 and must bring a photo ID. 100 High Street is located a five minute walk from South Station and close to the State Street and Downtown Crossing MBTA stops. Registration and refreshments open at 9 a.m. The speaking program will begin at 9:30 a.m. A light breakfast will be provided.