Posted on January 15, 2020
BOSTON --- The Massachusetts Housing Partnership (MHP) is pleased to announce that it will host a free Passive House 101 training on Thursday, Jan. 30 from 2 to 4 p.m. at 160 Federal St., Boston (2nd floor).
The training is geared primarily toward non-profit development staff that need a high-level introduction to Passive House standards, including development costs, common design elements, project delivery and more. Seating is limited.
To sign up, go to the Passive House 101 at MHP registration page.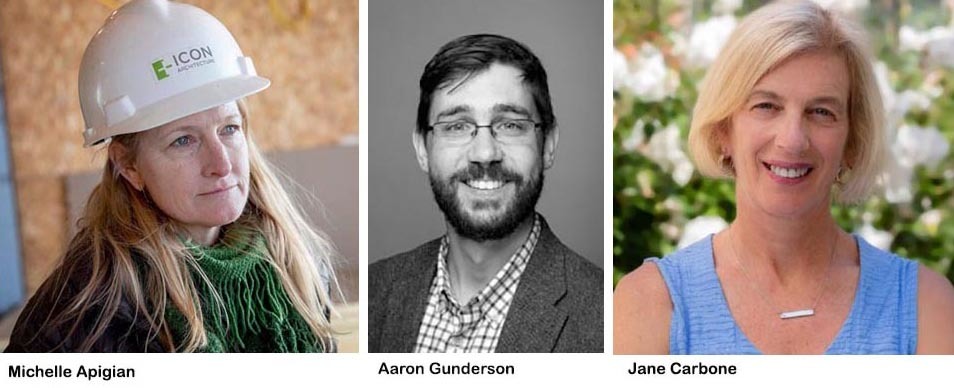 Passive House design is one of the most energy efficient ways to develop buildings. Up until now, most passive houses built in Massachusetts have been single-family homes. Now, Passive House design is attracting interest from developers who want to address both the climate crisis and the need for affordable housing.
3 experts to speak
MHP has arranged for three experts to speak at the 101 training:
MHP Green & Healthy Housing Programs
MHP is hosting the training as part of its effort to encourage more sustainable affordable housing through its new Green and Healthy Housing Programs.
Since launching this program in 2019, MHP has committed long-term financing to both the North Shore Community Development Corp. for Harbor Village in Gloucester and Dakota Partners for Depot Village in Hanson. Both plan to build to Passive House standards.
Harbor Village, Depot Village and Finch Cambridge were among eight developments to receive grant funding last year from the Baker Administration through the Massachusetts Clean Energy Passive House Design Challenge, which is intended to promote the adoption of Passive House standards in other building types and show that energy efficiency can be done at reasonable costs.
MHP has also received commitments from several other developers who are planning to pursue certifications and incentives from MHP's green and healthy programs, which fit well with new Passive House incentives recently announced by the state.
Training counts toward Passive House credentials
The Passive House 101 training is part of an ongoing training series supported by the sponsors of Mass Save® and Passive House Massachusetts. This is the first Passive House 101 training to be held in Boston. Previous 101 trainings were held in Worcester and Lenox. The training counts as a Continuing Education Unit for anyone pursuing Passive House credentials.

"We are excited to host this event and provide an opportunity for our partners to learn from three experts who are paving the way for more sustainable affordable housing development in Massachusetts," said Nancy McCafferty, MHP's senior relationship manager.

For more information about this event, contact MHP's Deepti Kamma at 857-317-8532 or dkamma@mhp.net.