Posted on January 23, 2020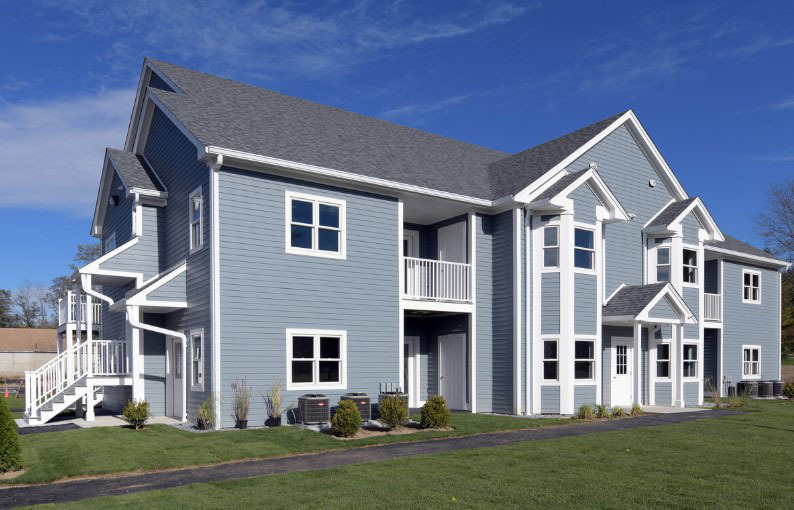 RAYNHAM --- Using its ability to deliver low-cost financing for affordable rental housing, the Massachusetts Housing Partnership (MHP) recently closed on an $8.7 million permanent loan to Douglas A. King Builders for the construction of Riverview Meadows Phase II, a 60-unit mixed-income apartment complex.

Located on 11 acres near the Taunton River and one mile from Route 24, Riverview Meadows Phase II will feature 45 market-rate apartments and 15 affordable apartments for households at or below 80 percent of area median income.
It consists of one renovated single-family home and six mid- to low-rise buildings totaling 33 one- and 26 two-bedroom apartments. It is next to Riverview Meadows Phase I, a 91-unit mixed-income apartment complex developed by King in 1987 and refinanced with an $8.2 million loan from MHP in 2015.
"MHP has been a key partner in our efforts to provide first-class rental apartments for working families and individuals in Raynham," said King. "Its lending team delivers on what they say they will do and are very passionate about providing funding for rental housing, of which there is a huge need for in Massachusetts."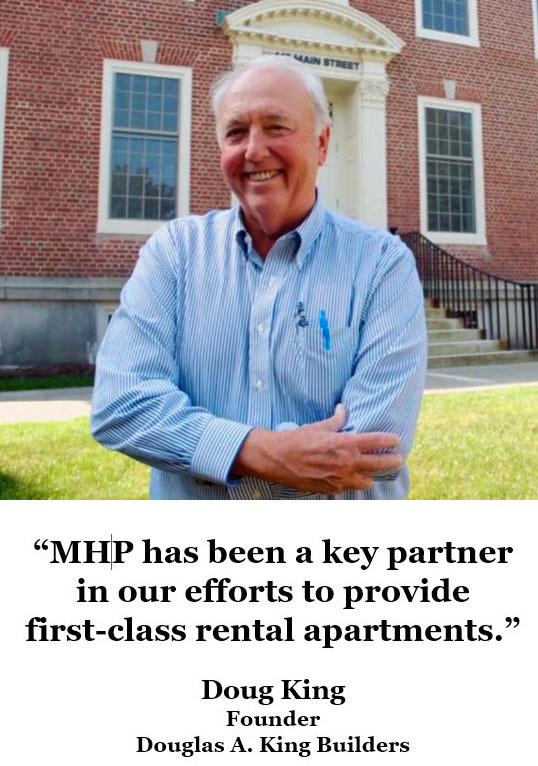 Like Phase I, Phase II was built with a Ch. 40B comprehensive land use permit issued by the Town of Raynham. In addition to providing long-term financing for Phase II, MHP also issued King a project eligibility letter (PEL), which developers need to begin the local comprehensive permitting process.
One of the most successful commercial and residential builders in southeastern Mass., King started Douglas A. King Builders in the 1960s and has designed and constructed 1,500 custom and single-family homes, 50 commercial developments and over 400 apartments in 17 communities.
"Doug King and his team have a proven track record in southeastern Mass. and we are happy to be working with him again on providing much-needed rental housing for the region," said Nancy McCafferty's MHP's senior relationship manager.
About MHP: MHP works with communities to create innovative policy and financing solutions that provide affordable homes and better lives for the people of Massachusetts. Since 1990, MHP has provided support and technical assistance to over 300 communities, made over $1.4 billion in loans for over 26,000 apartments and has helped over 21,000 buy their first home through its ONE Mortgage Program. In 2017, MHP created the Center for Housing Data to expand its efforts to promote policies to allow more housing in response to demand.
For more information about this loan and MHP's financing options, contact Nancy McCafferty at 857-317-8556 or mnmccafferty@mhp.net, or check out our interest rates, which are updated weekly. Also check out our new Green & Healthy Housing Programs.