Training for officials, volunteers and employees in suburban & rural communities
Posted on May 22, 2018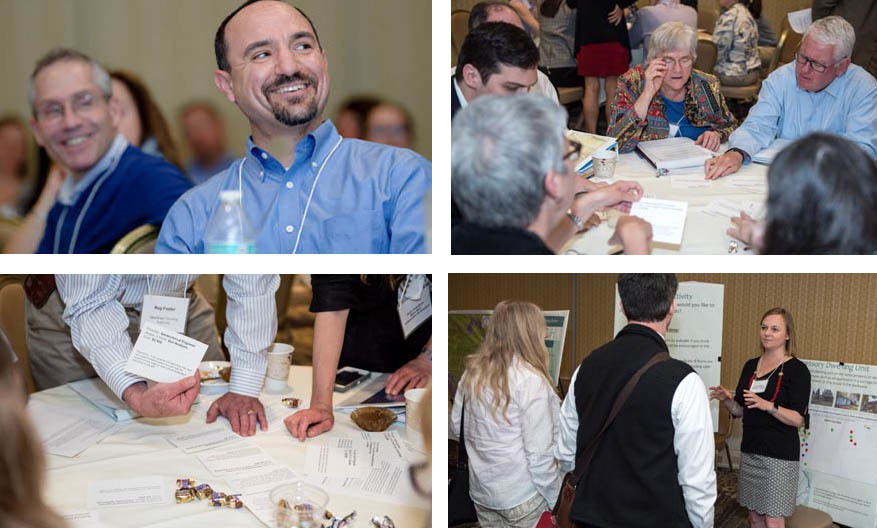 BOSTON --- Registration is still open for the 12th annual Housing Institute, Wednesday and Thursday, June 6 & 7 at the Devens Common Center.
Geared towards officials, volunteers and employees in suburban and rural communities, the Housing Institute is a two-day workshop that engages participants in discussion and problem solving around the development of affordable housing.
Learning tracks and agenda
In response to feedback following last year's event, we are once again offering sessions that fit into two tracks: Housing 101 and 201.
Topics to be covered include:
• Planning and assessing needs
• Predevelopment and site selection
• The housing development process
• Fair housing
• Housing finance
• Building community support for affordable housing
• Chapter 40B
• Community Preservation Act (CPA)
This year's Housing Institute agenda is filled with sessions designed to help you understand the basics and how to work towards creating more affordable housing in your community. Among the new sessions featured this year are:
Day 1: Data 101 - Getting Your Facts Straight
Join Callie Clark and Tom Hopper from MHP's Center for Housing Data as they walk through the basics of data storytelling. The session will cover how to tell a good story with data and highlight examples of communities using data to enhance local conversations.
Day 2: Planning 101 - Tools of the trade
Overwhelmed by planning jargon? This session seeks to provide participants with a basic understanding of planning principles and practices related to housing development. Led by land use and planning expert Judi Barrett from Barrett Consulting Group LLC, topics include state and local zoning tools, basics of a housing production plan and best practices.
Cost to attend/how to register
Municipal planners, volunteers and non-profit organizations
Both days -- $100
One day only -- $50
For-profit organizations
Both days -- $160
One day only -- $80
All training materials will be provided electronically. A paper version is available for an additional fee. The registration page will include an option for those wanting a paper version.
Need-based scholarships are available until May 14, 2018. Community teams are encouraged to attend together. Communities sending two or more people will receive a 20 percent discount on each registration (enter the code TEAM20 on the payment page).
For those interested in staying overnight, arrangements can be made with the Marriott SpringHill Suites Devens Common Center. Remember to mention the Housing Institute when booking to receive a discounted rate.
The last day to register is Friday, May 25. For more information, contact MHP's Philip Crean at 857-317-8517 or pcrean@mhp.net.

Co-sponsored by the Massachusetts Housing Partnership (MHP), Citizens Housing and Planning Association (CHAPA), the state Department of Housing and Community Development (DHCD), Metropolitan Area Planning Council (MAPC) and the Mel King Institute for Community Building.