Posted on November 3, 2016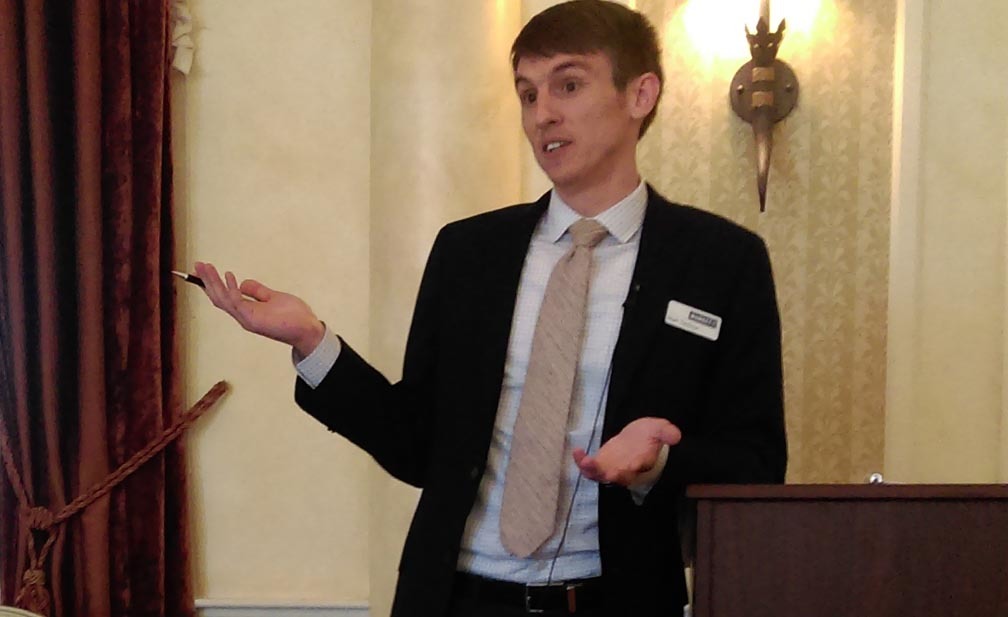 DEVENS, June 15, 2016 --- To mark the 10th anniversary of MHP's Housing Institute training for municipal personnel, local officials and housing authority personnel, we brought in a guest speaker - Matt Tarleton of Market Street Services, an Atlanta-based national consulting firm which specializes in assisting communities with economic development and economic competitiveness.
For an hour, Tarleton provided the audience of over 100 local officials with facts and figures about migration trends, the importance of millennials to the work force, and why it's no longer the case that people are moving to where the jobs are but in fact, companies are now chasing employees and moving their headquarters to where the work force is.
Tarleton closed his presentation by taking a look at Massachusetts and whether it has what it takes to attract and retain talent to keep its economy growing.
Several in the audience remarked after the event that they would love to be able to show this presentation to their colleagues and fellow residents. We thought that might be the case, which is why we taped Tarleton's presentation.
For more information about this presentation, contact MHP's Rus Lodi at rlodi@mhp.net.